Bergheimveien
What:
Transformation of private house
The architectural potential that lies in an existing house and structure has been the base and driving force in the work with this Moelven prefabricated house. The house in the waterfront has been transformed to a spacious and modern house for a family that wanted to create a home for the future.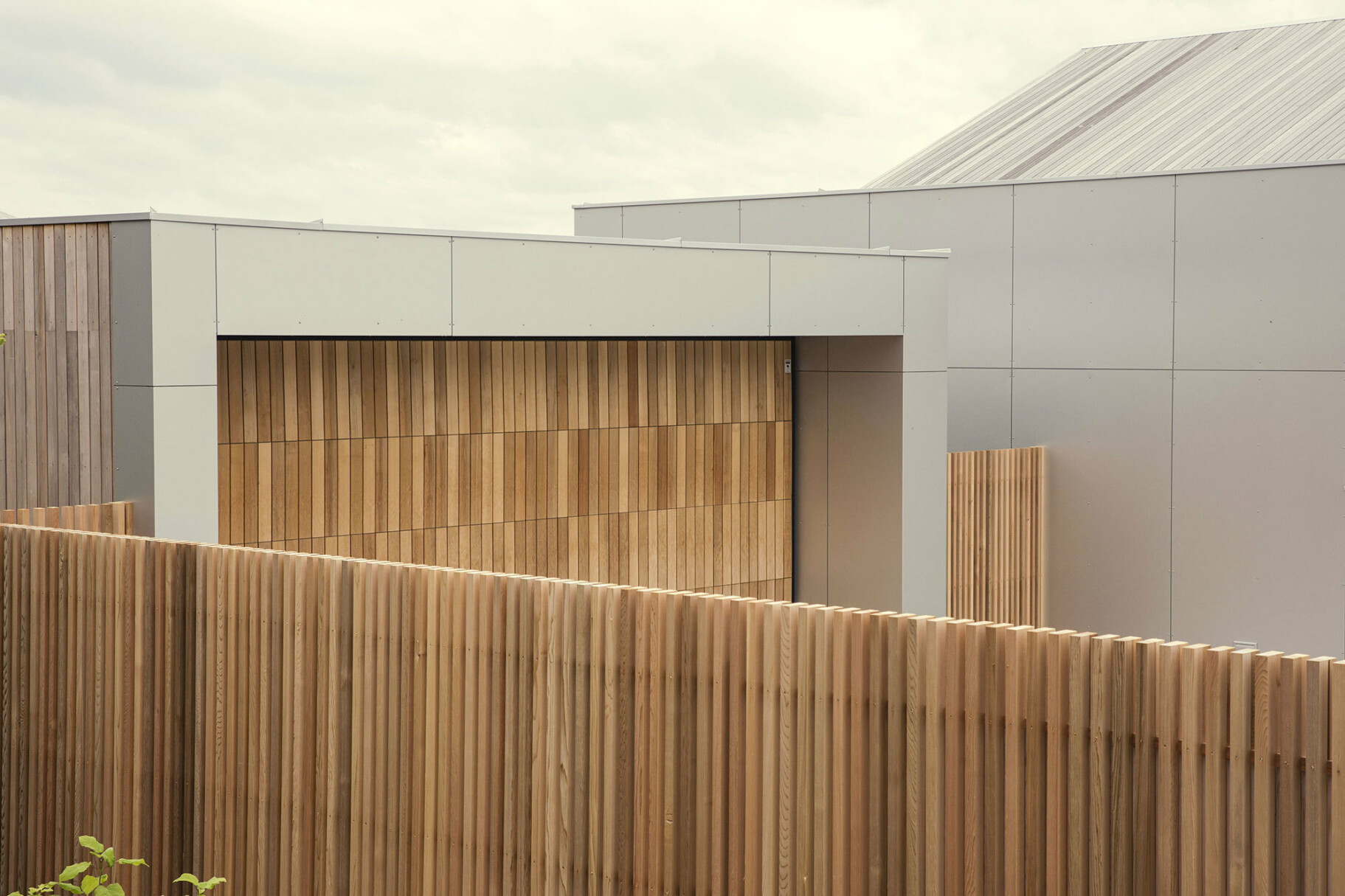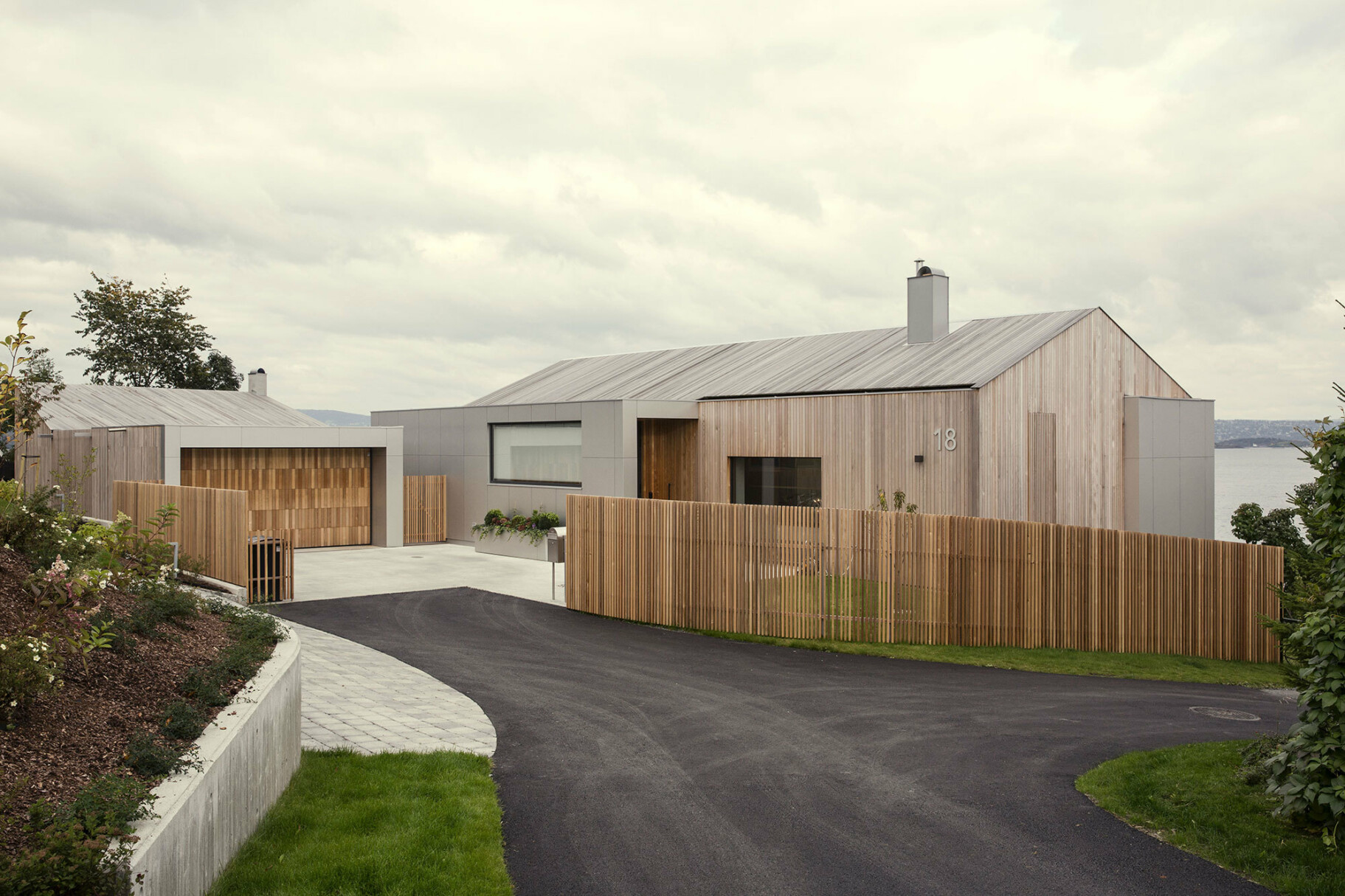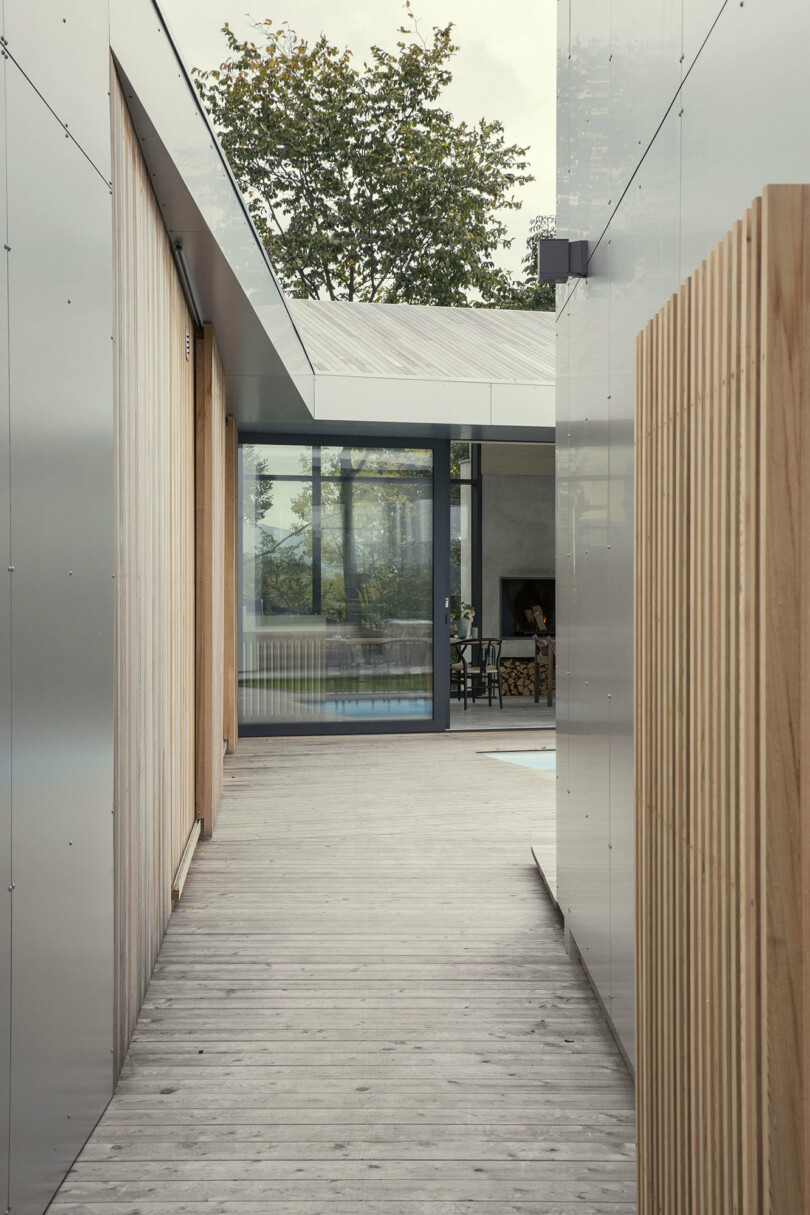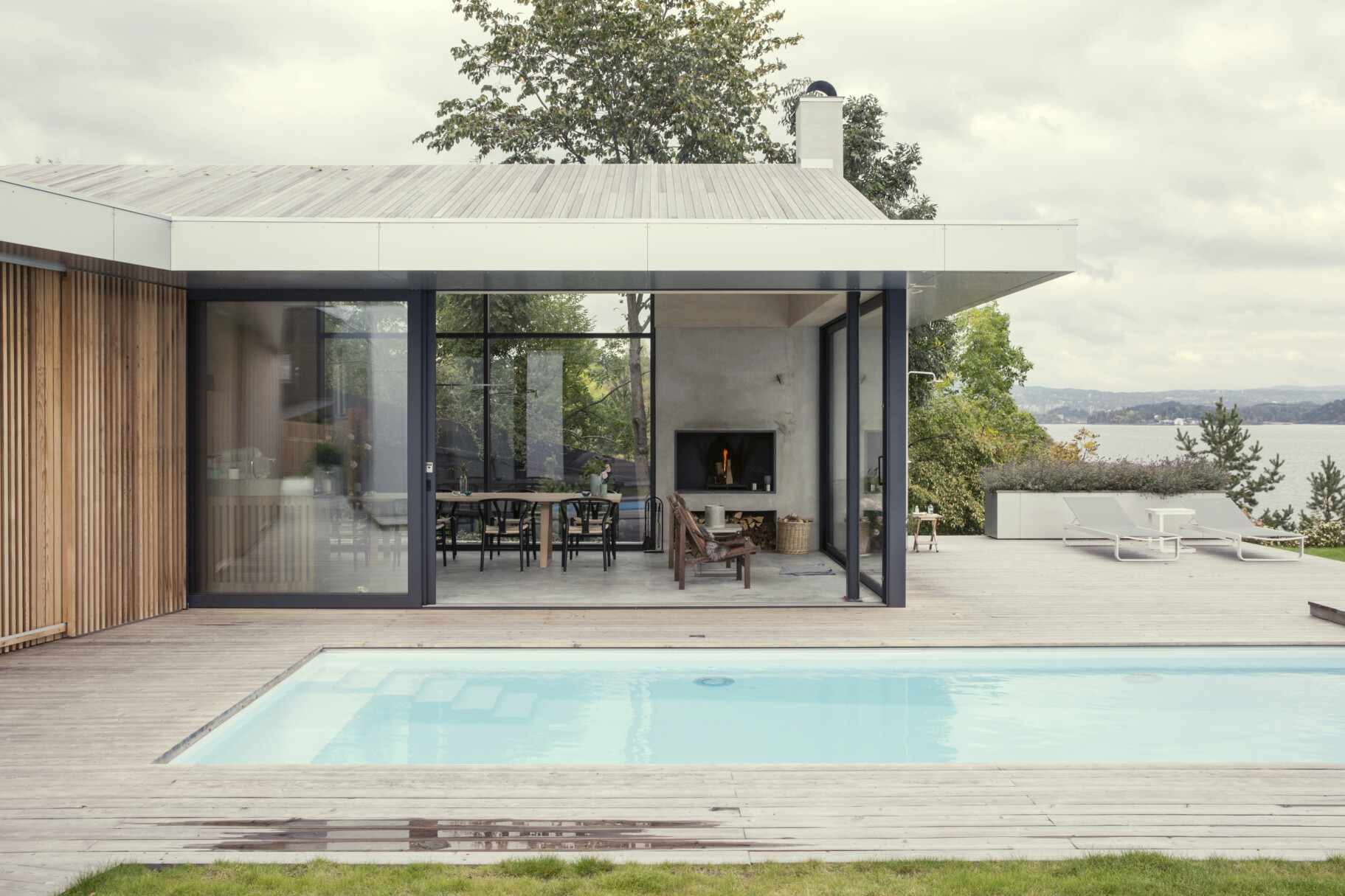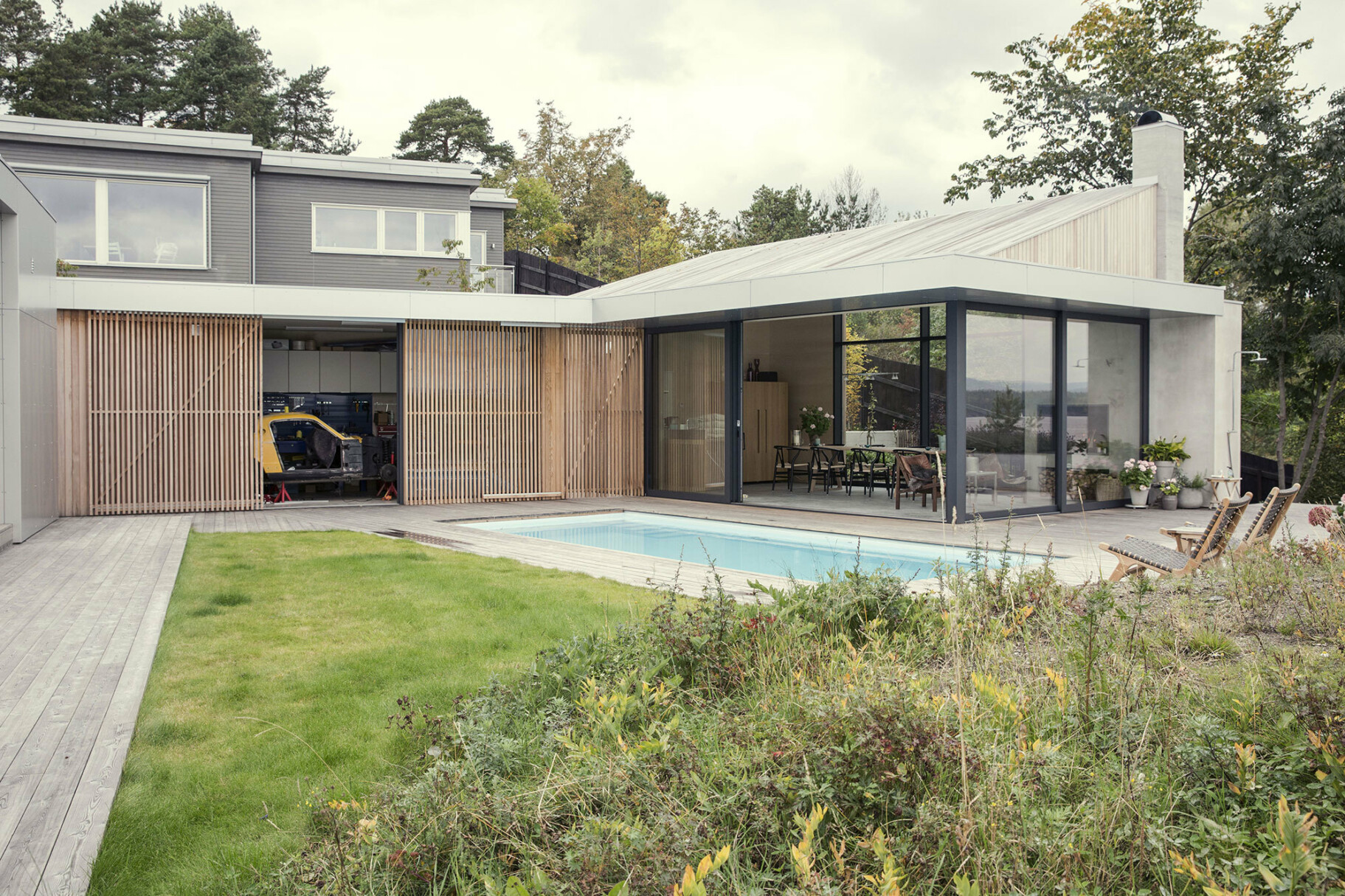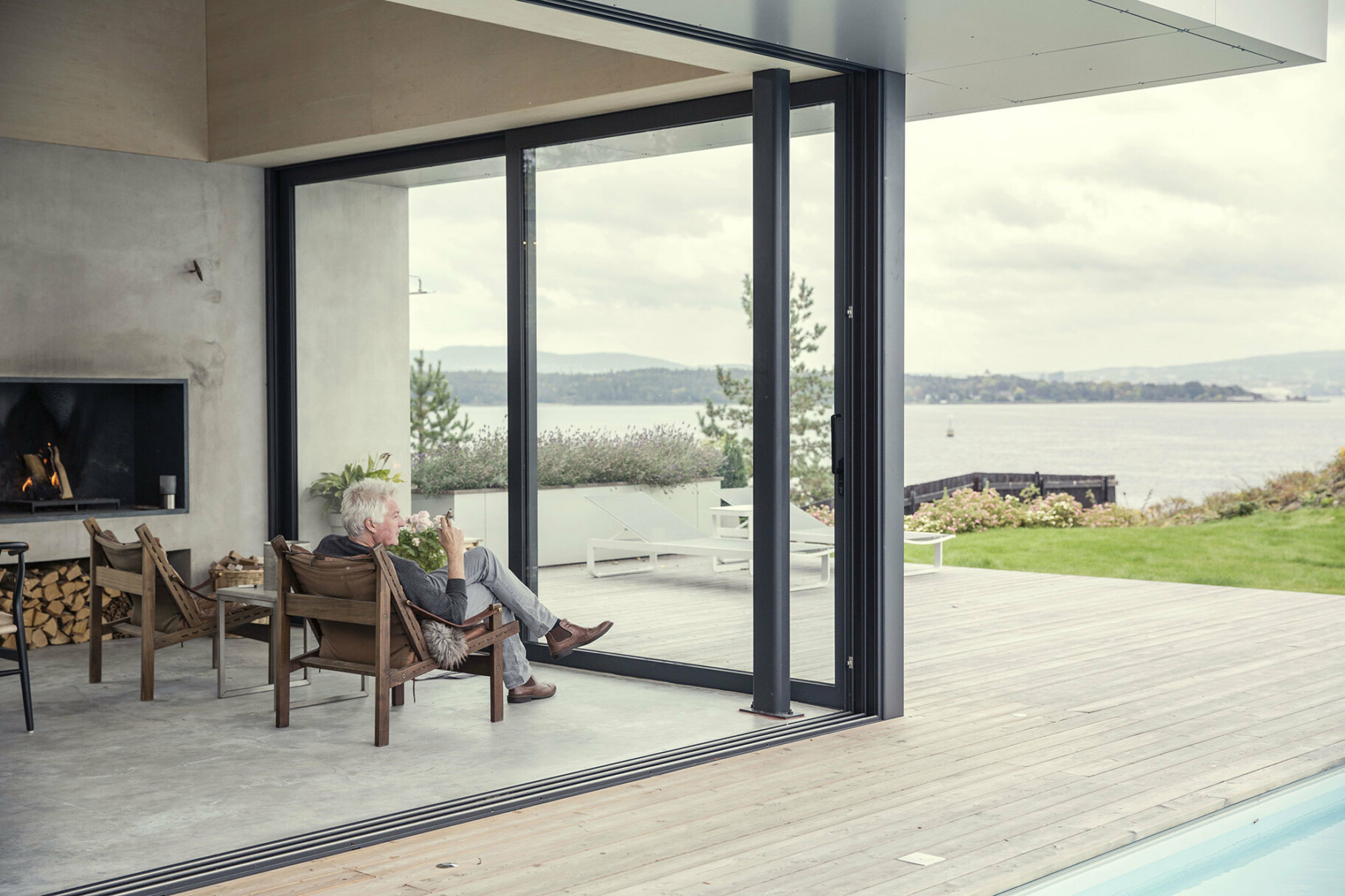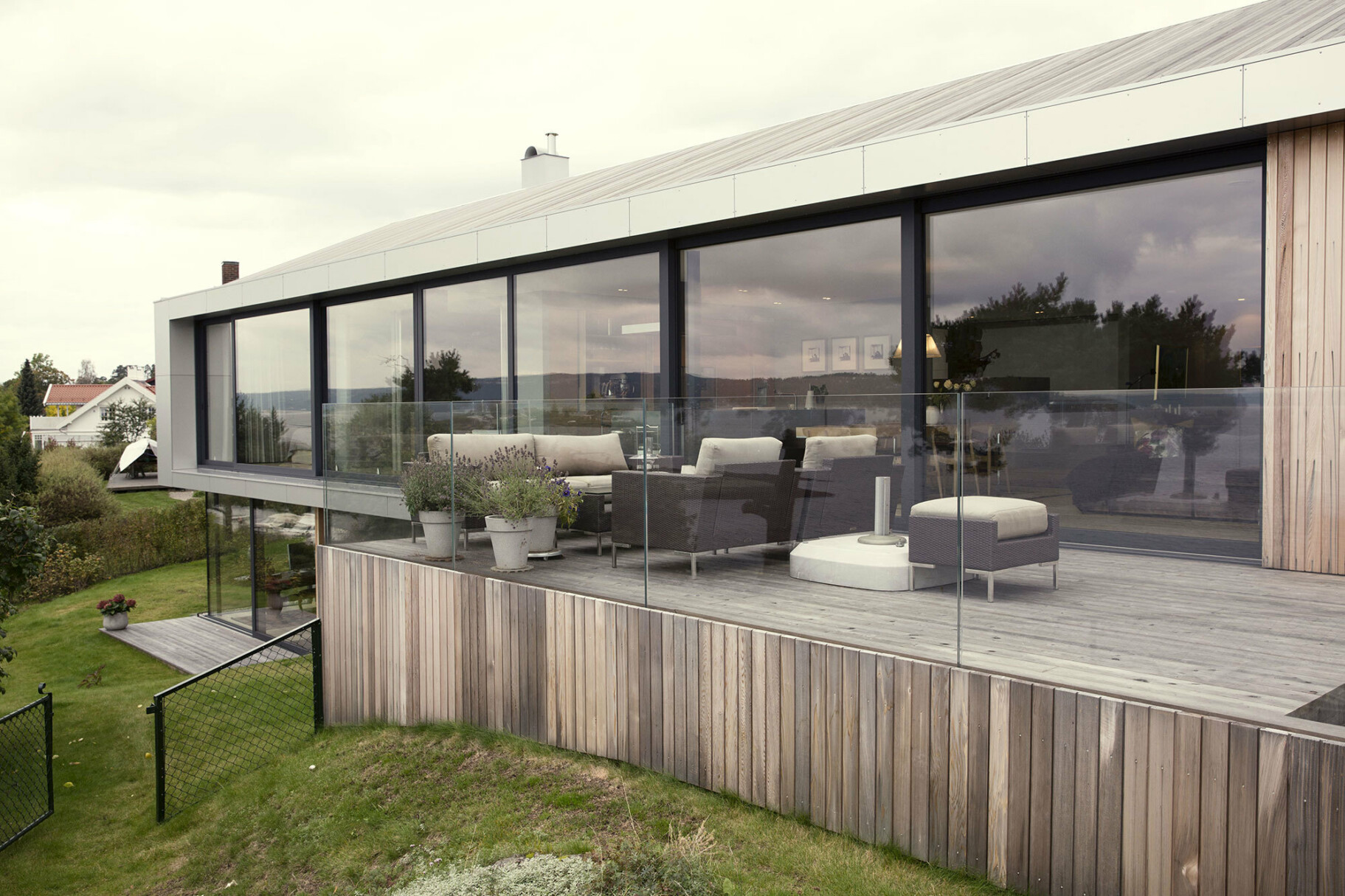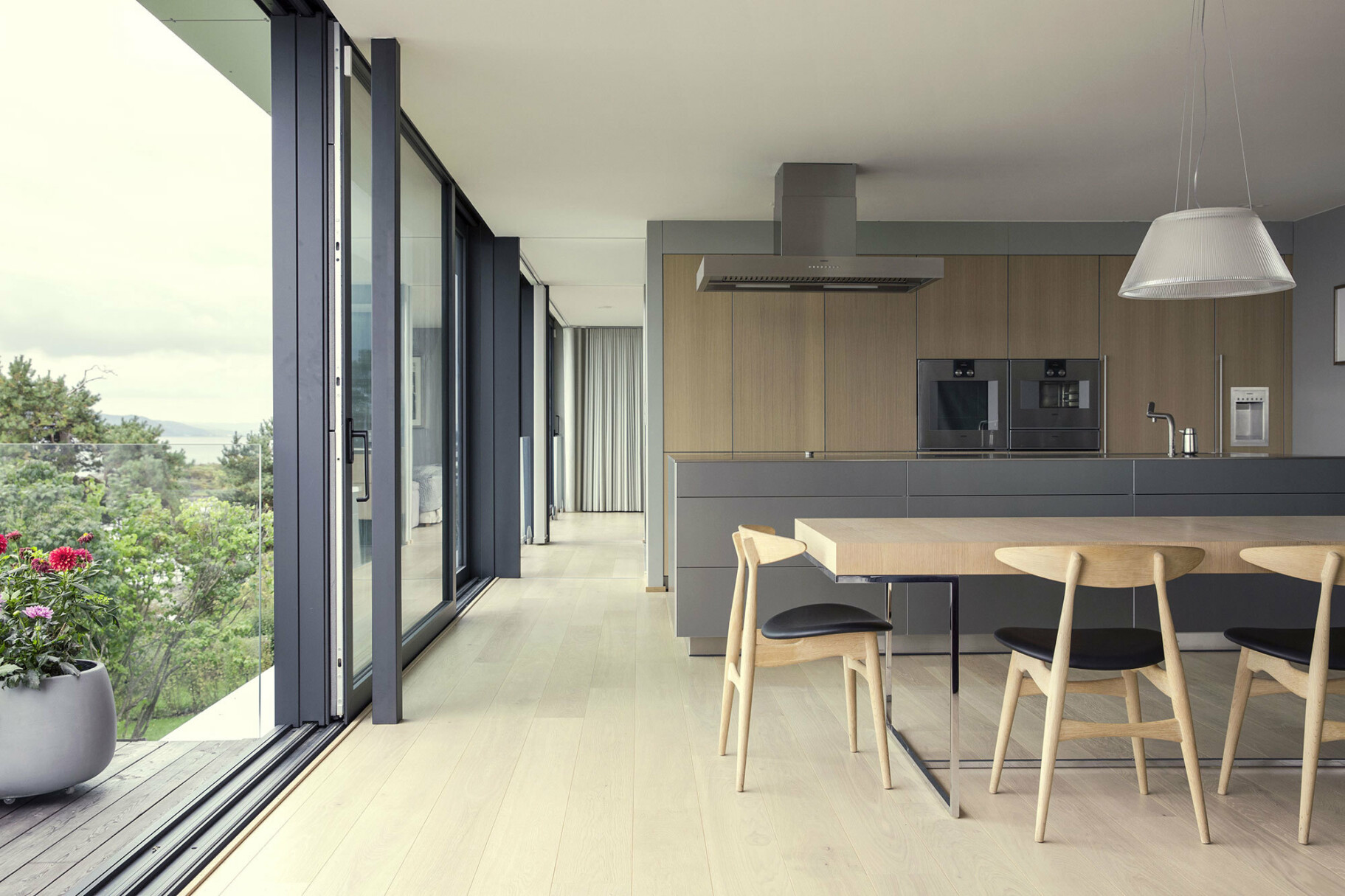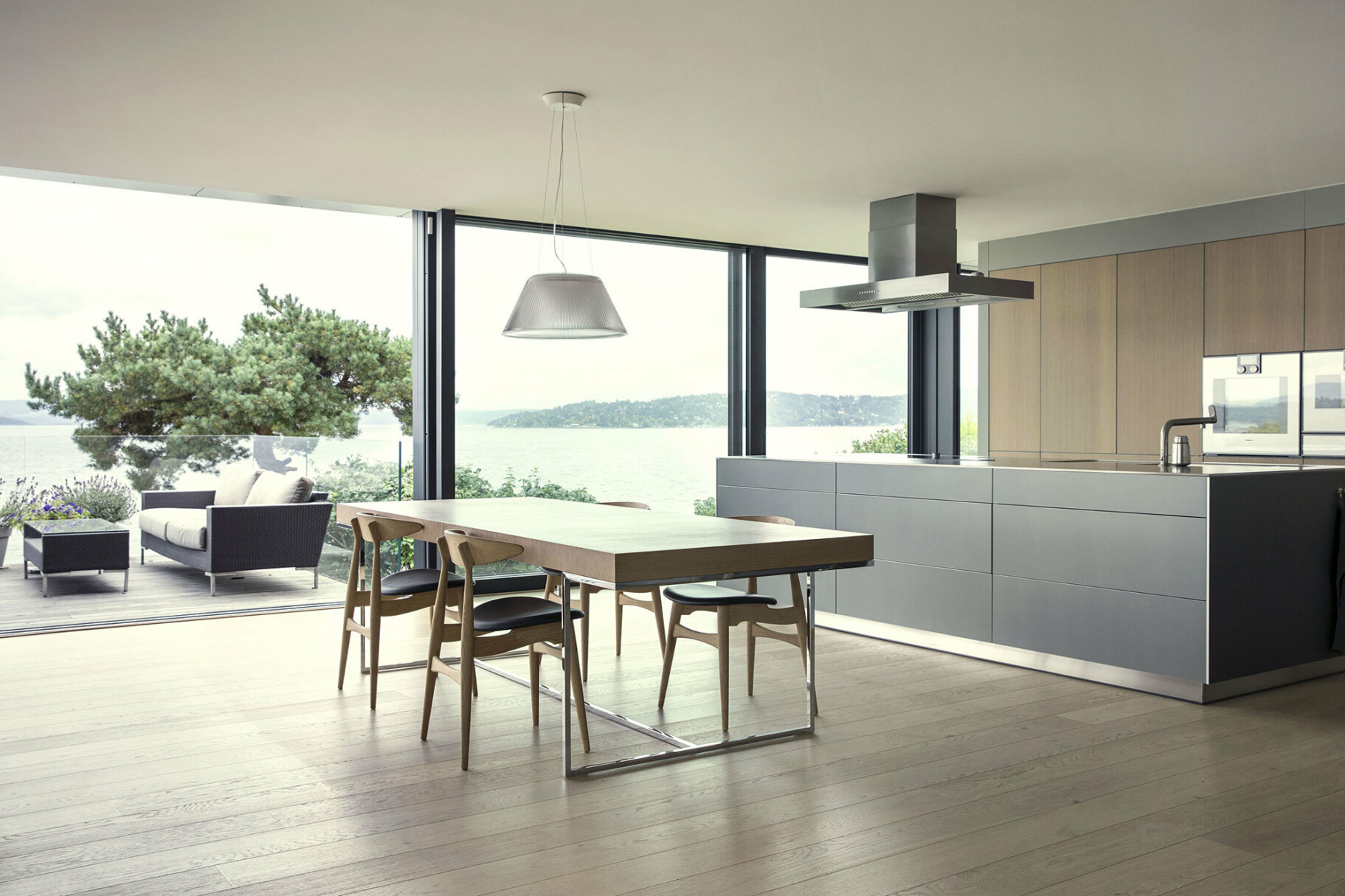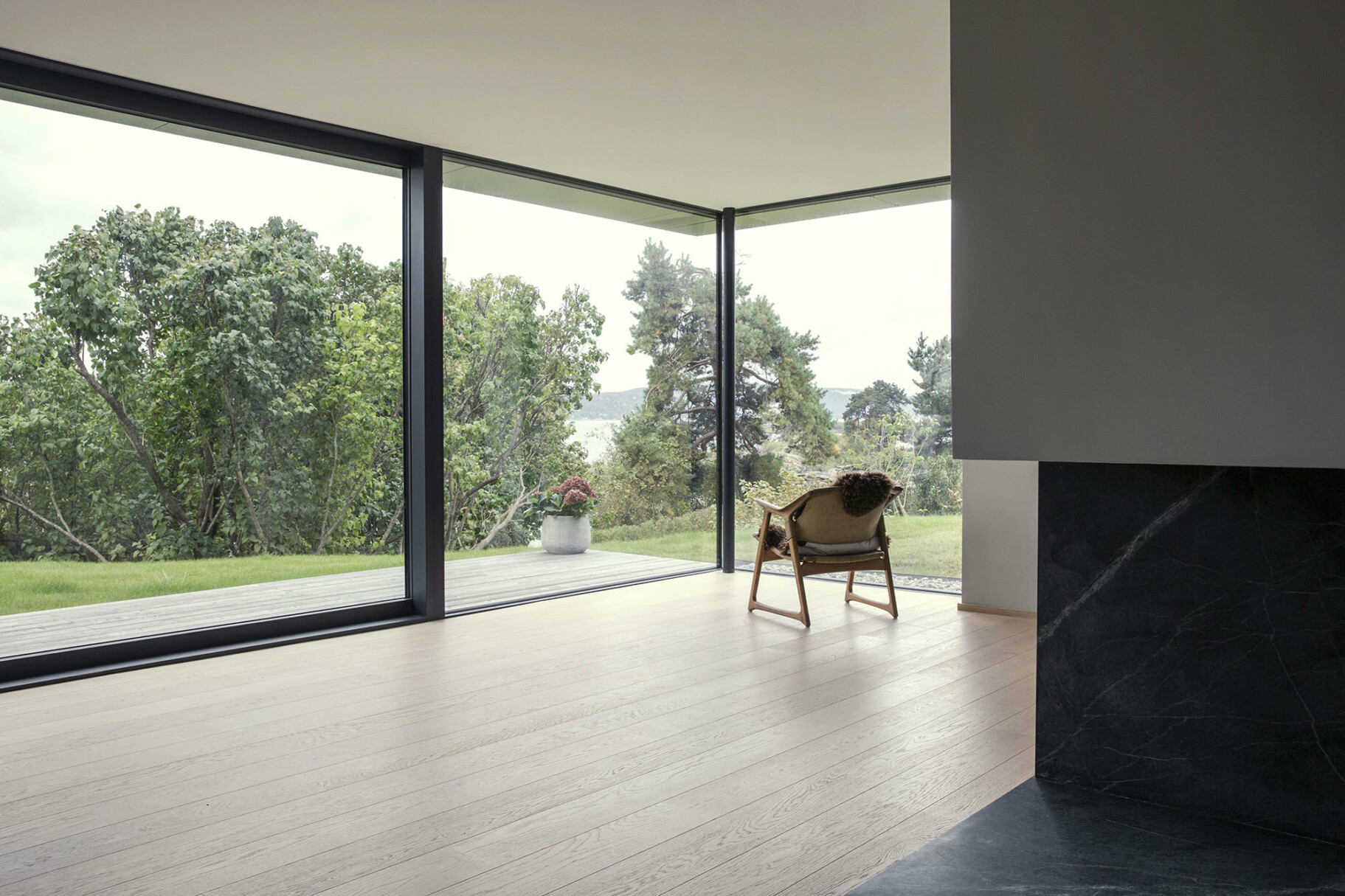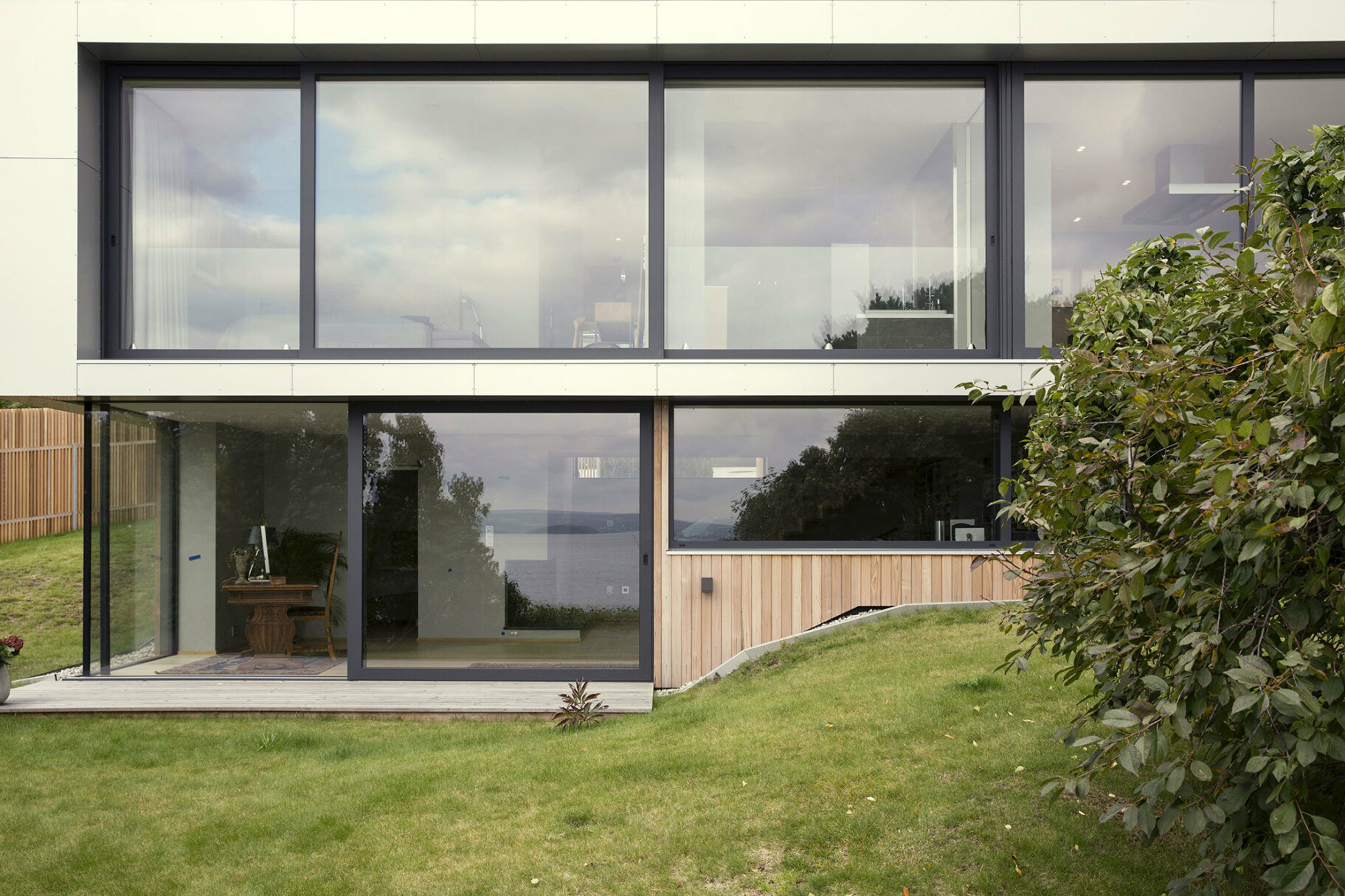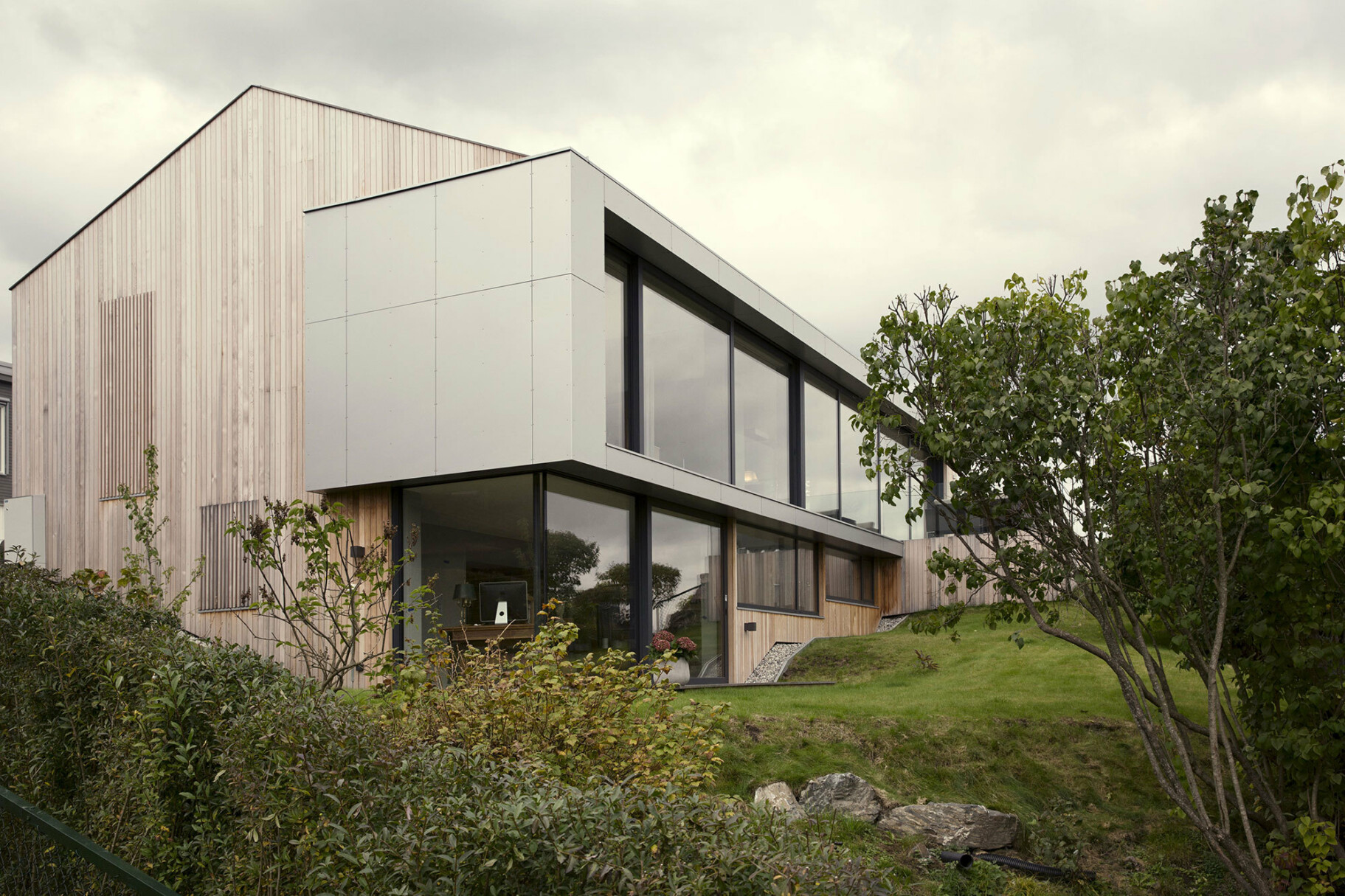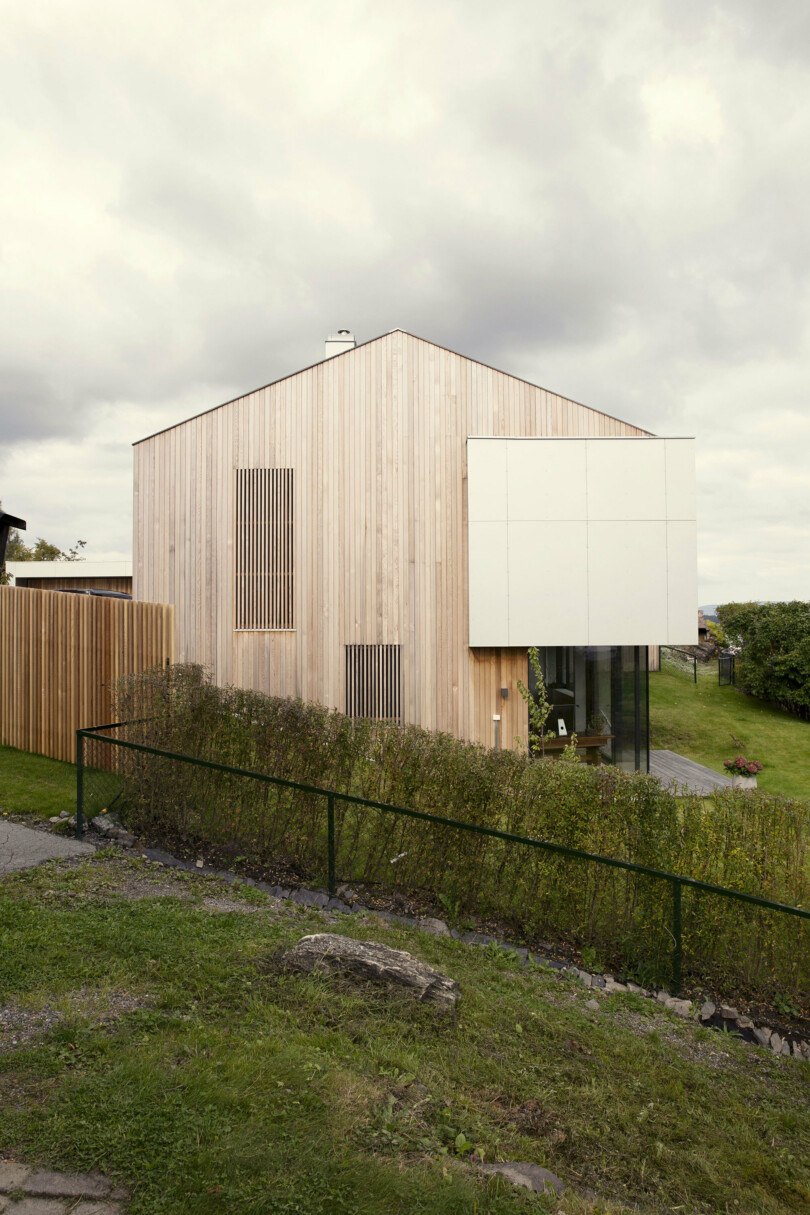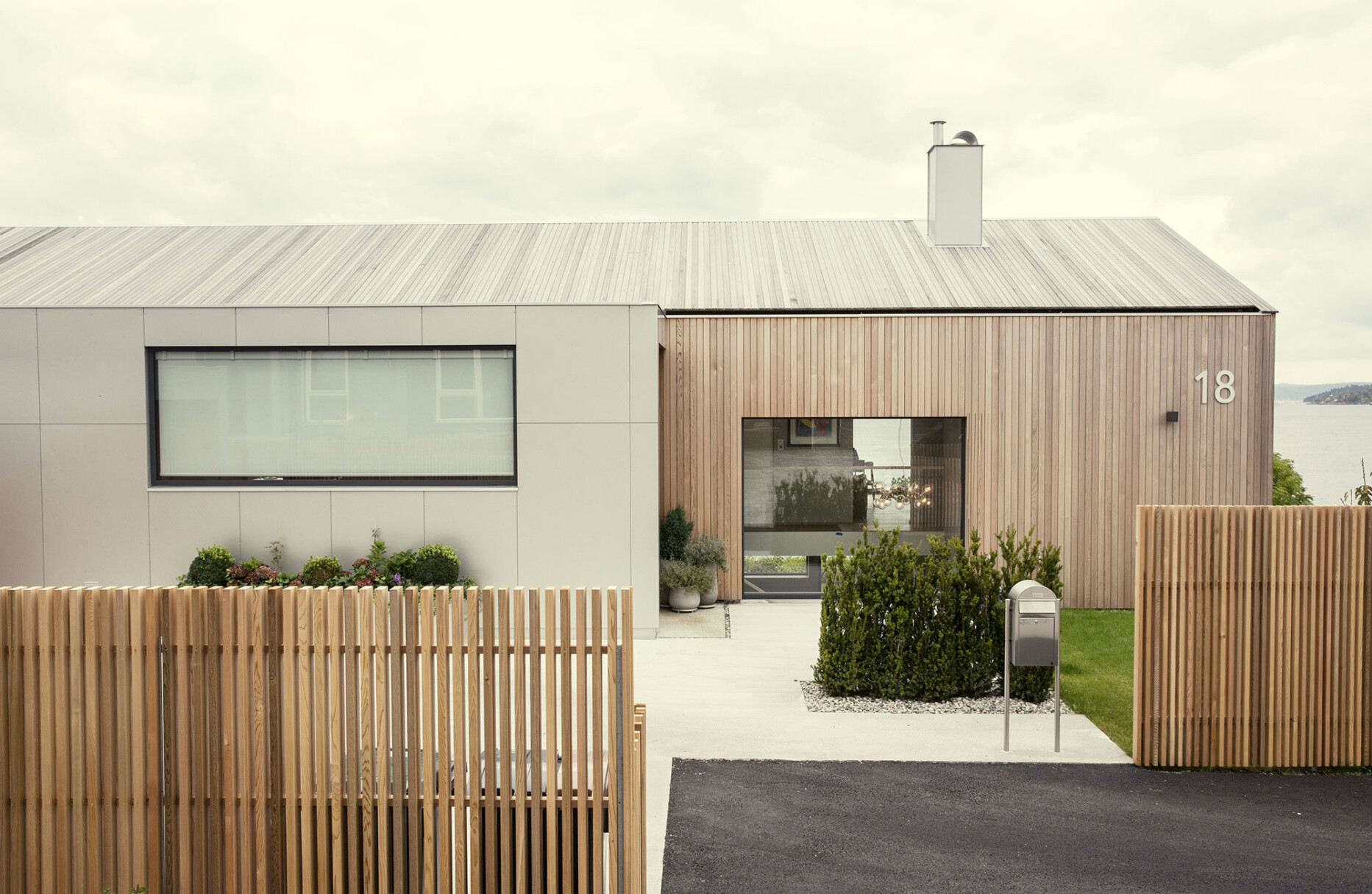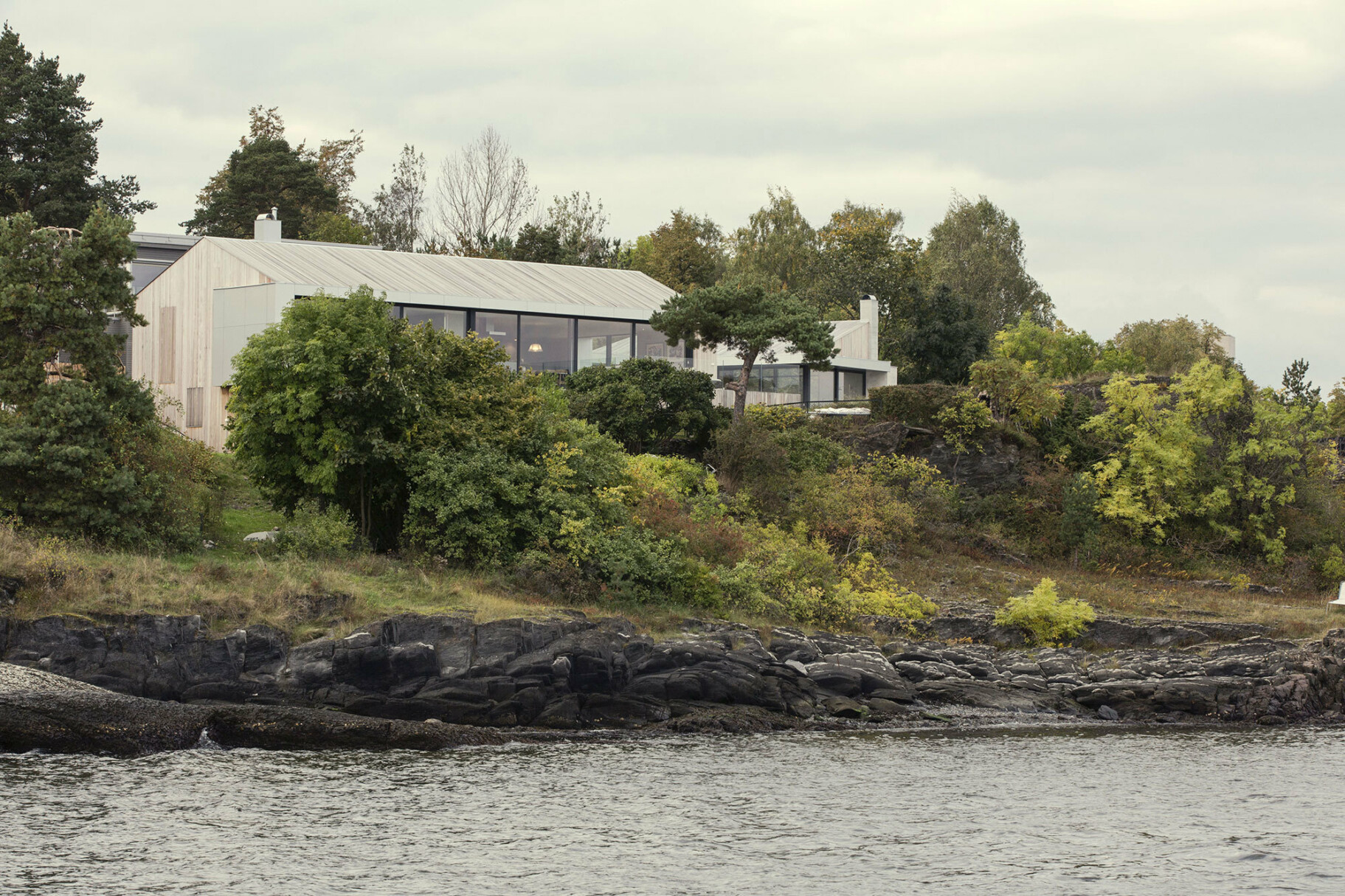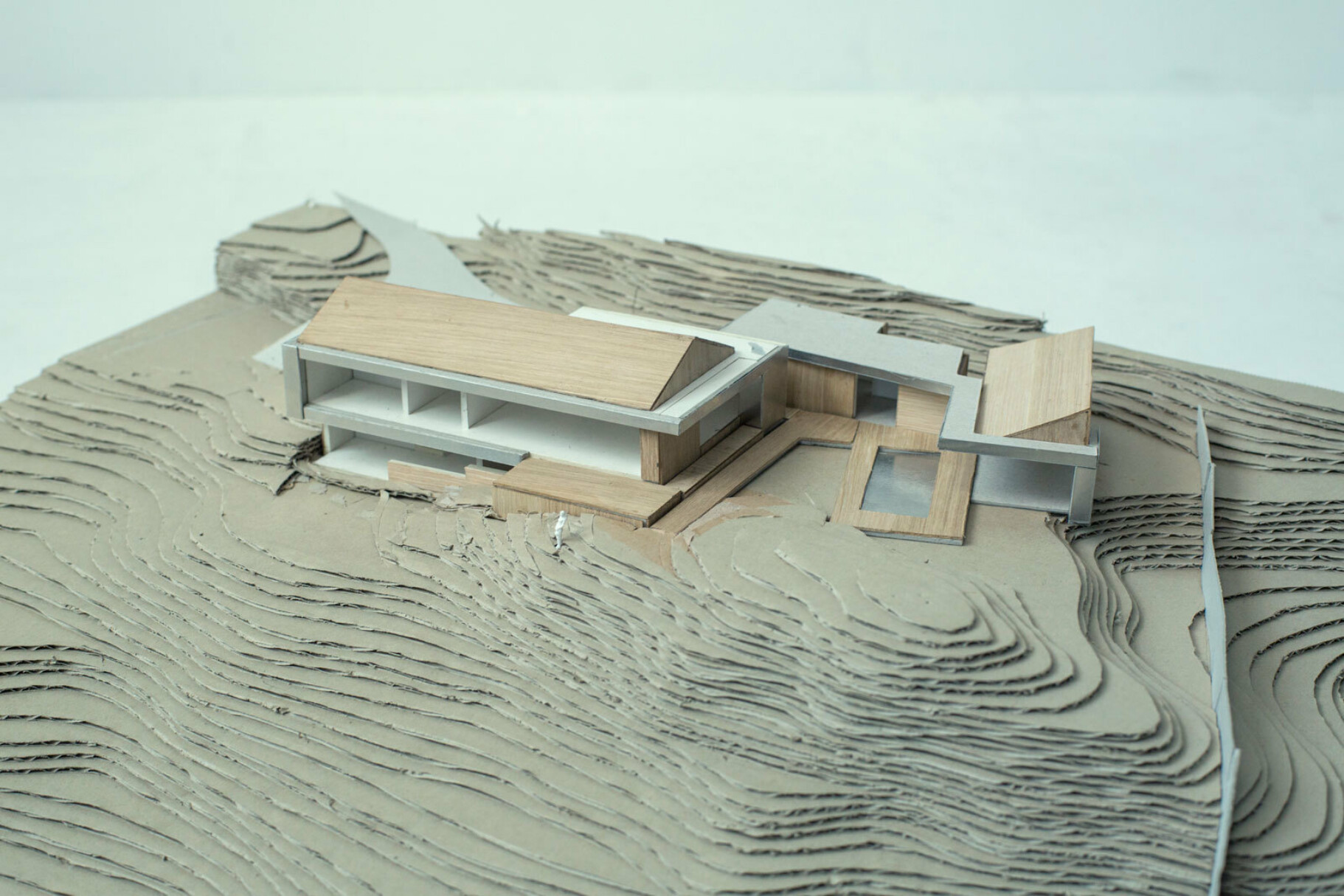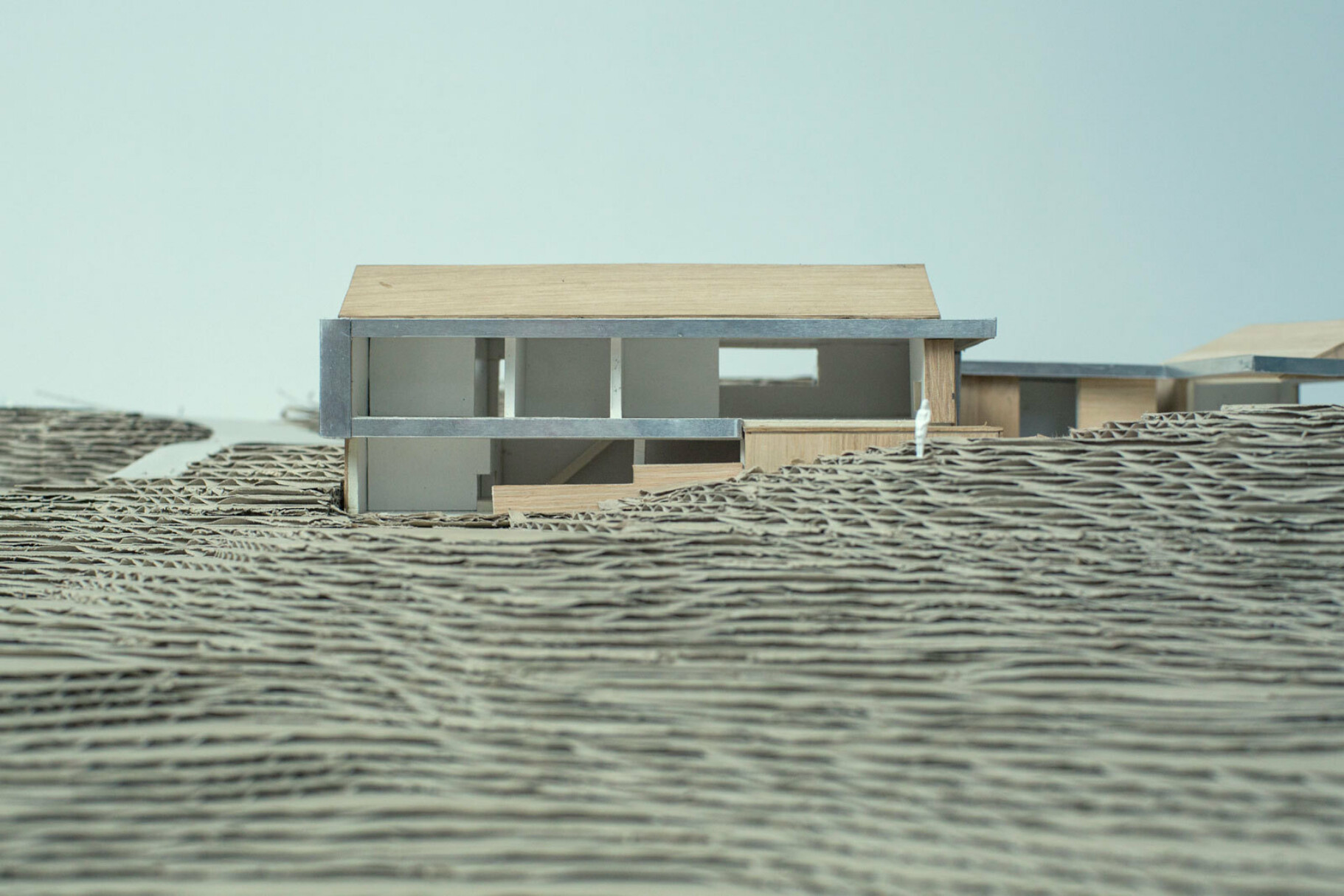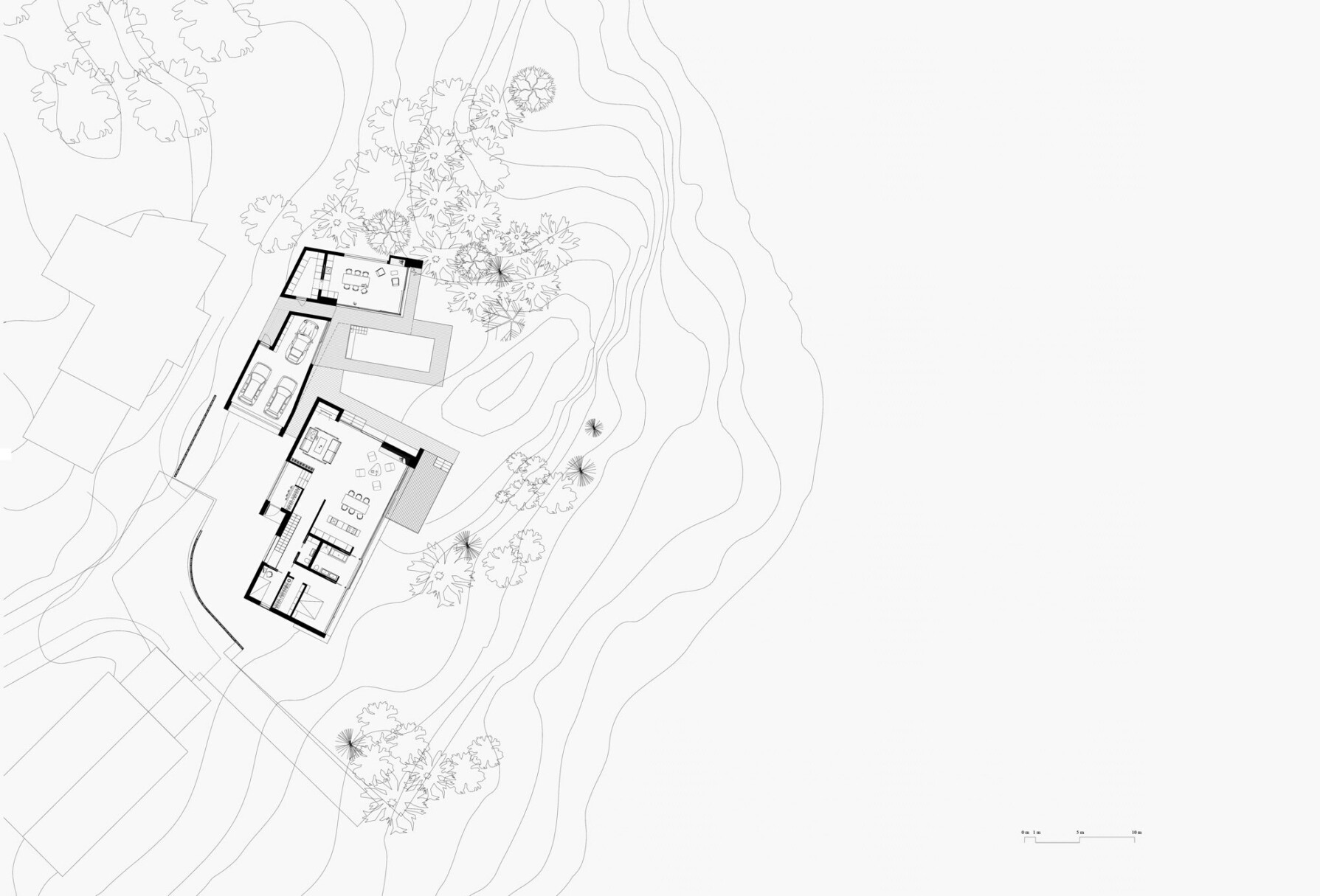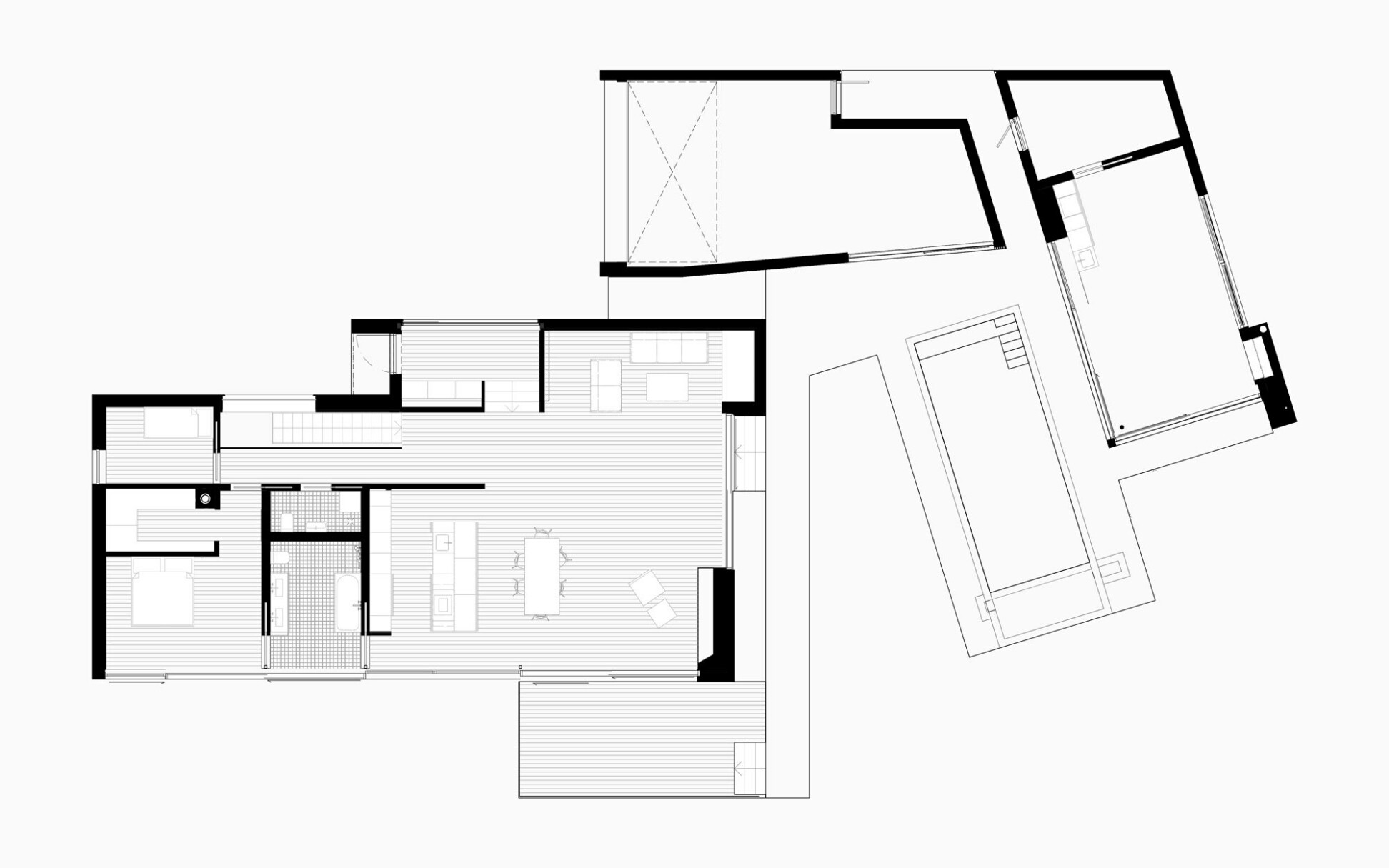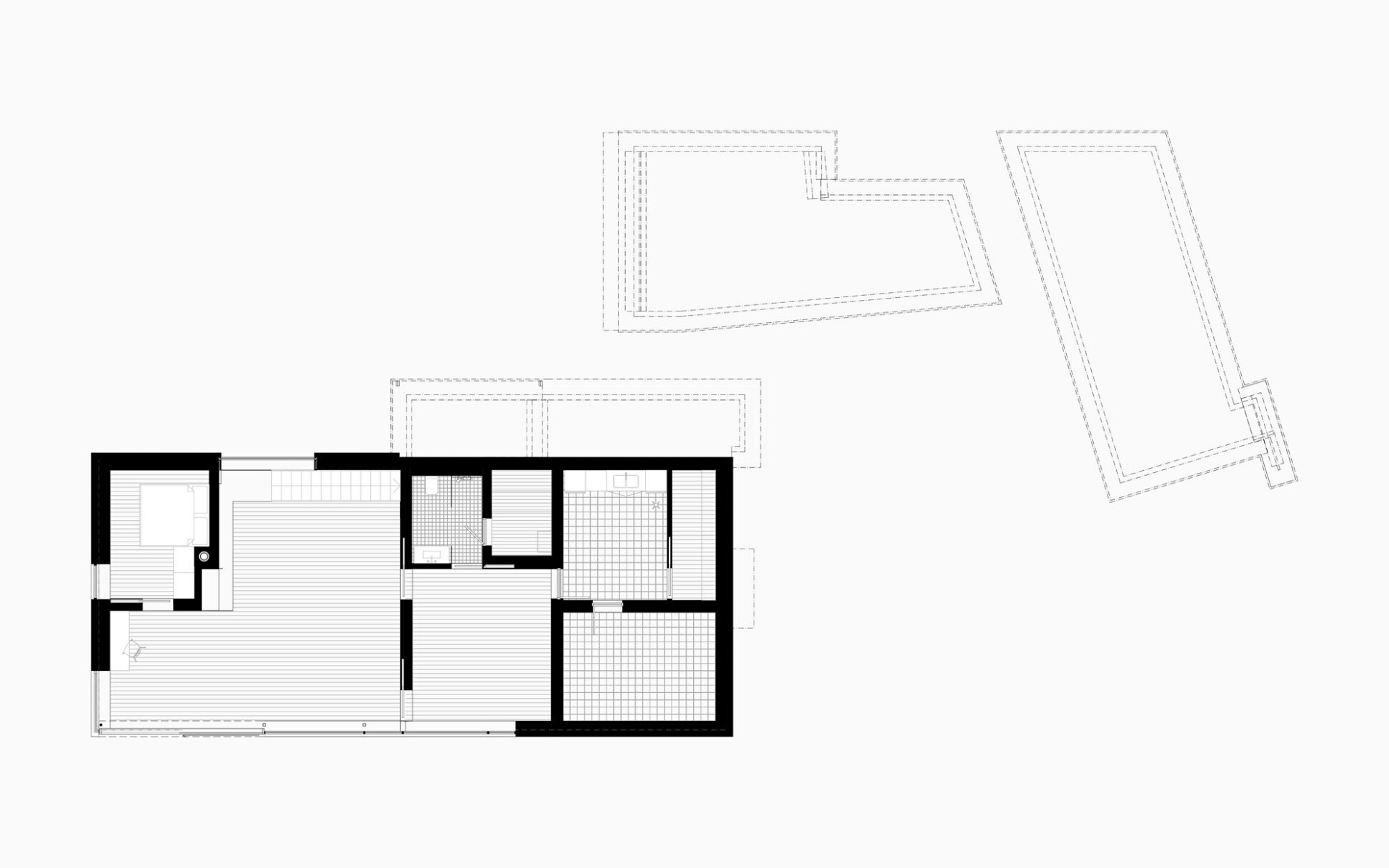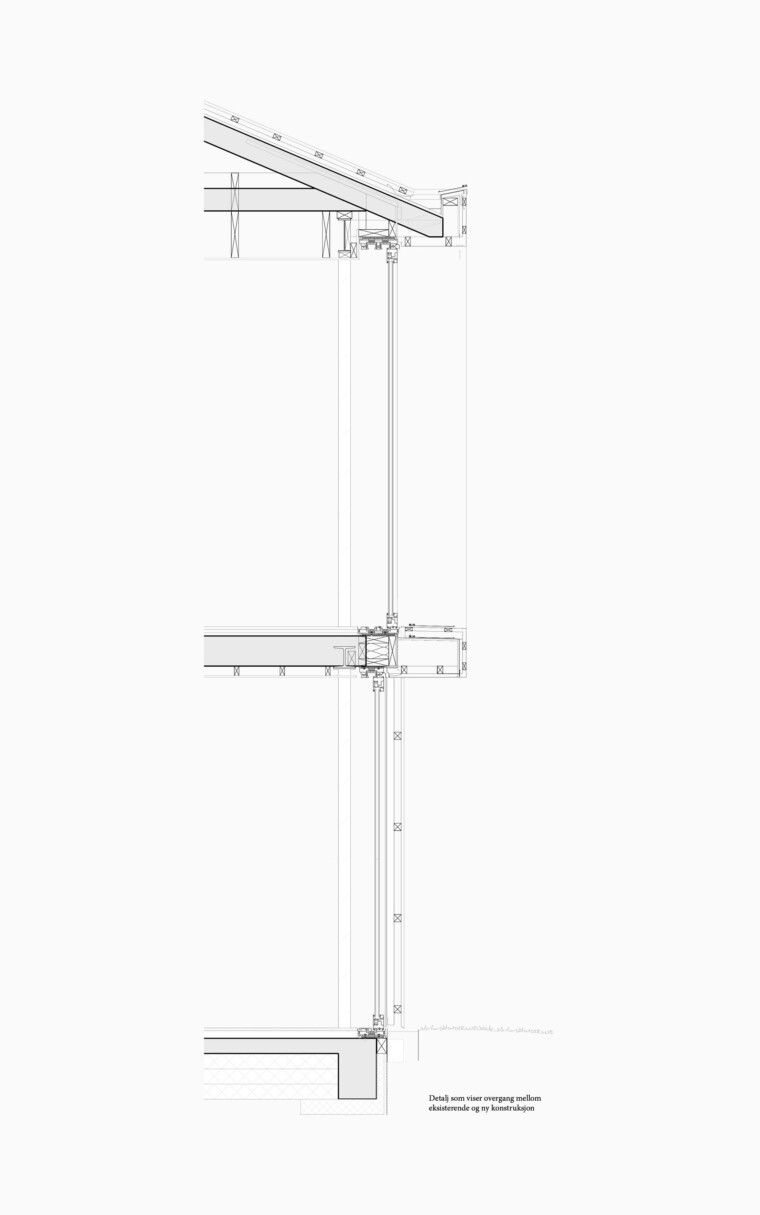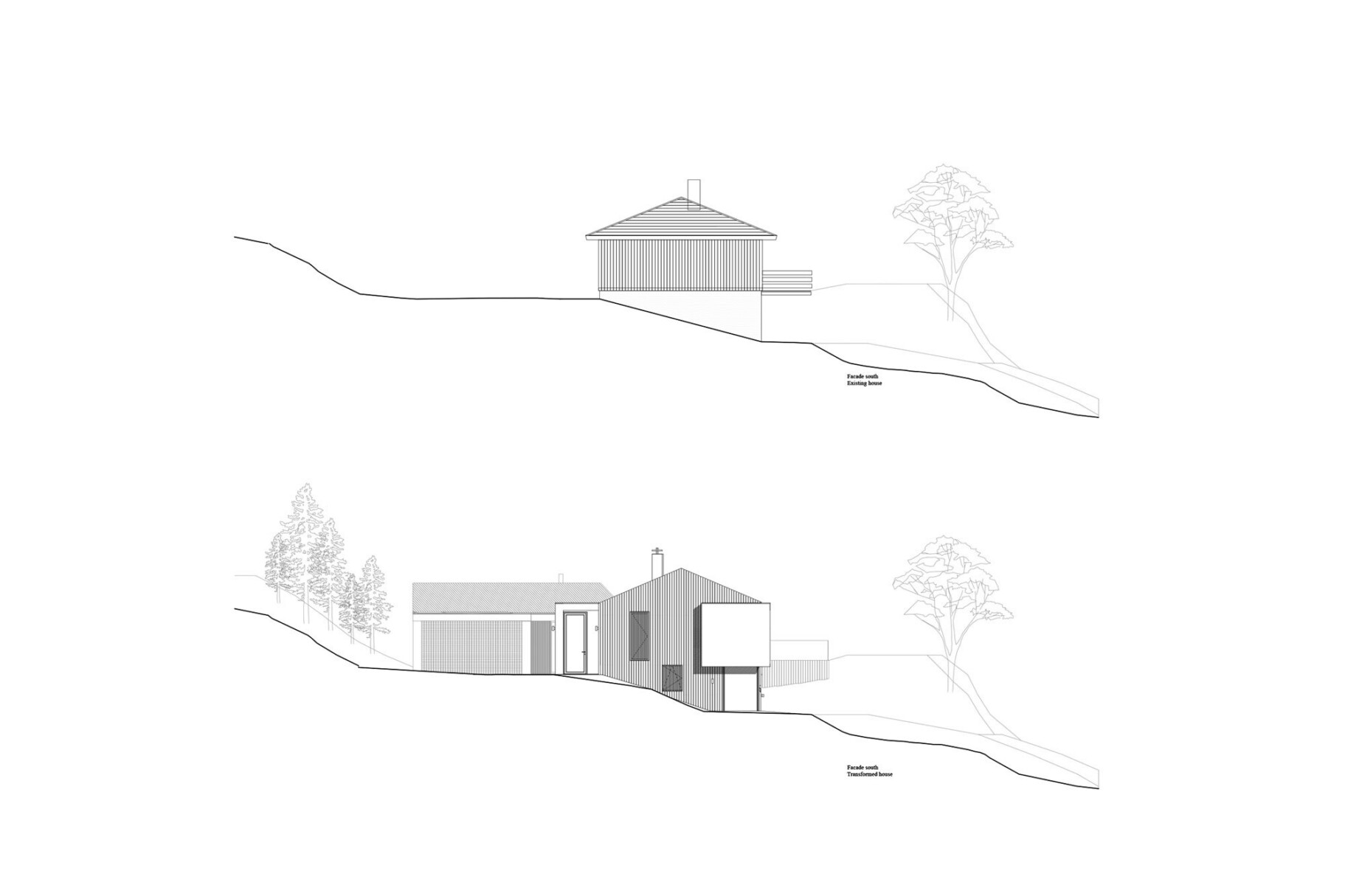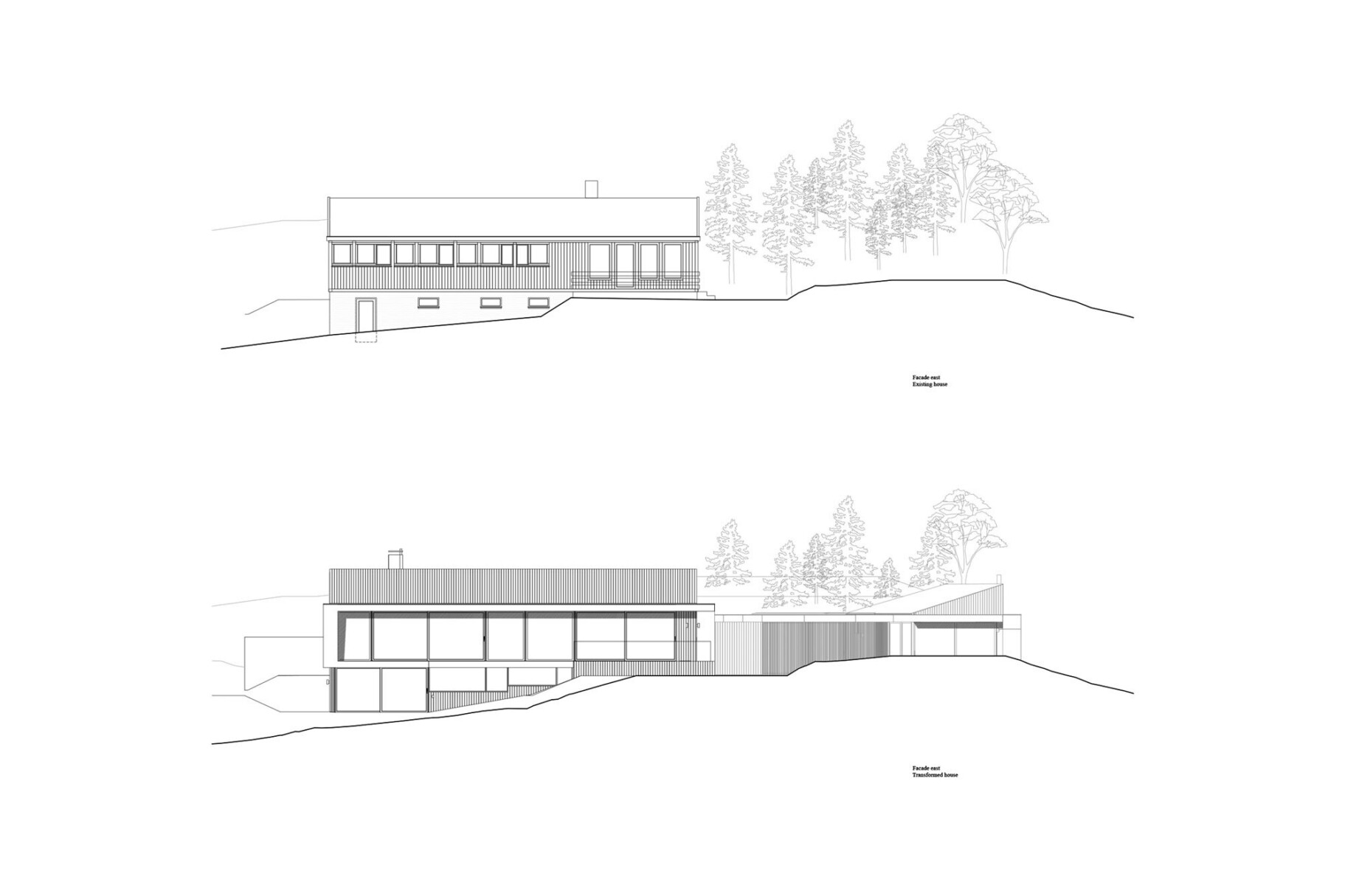 In order to continue and emphasize the stereotyphical gabled shape of the Moelven house, a main focus has been to remove roof eaves and transform the façade- and roofmaterials to cedar wood. Hidden gutters and scarce transitions creates a defined volume that represents the architecture of our time inspired by the everyday house.
The existing space division has been transformed and adapted to the way of living. The site's location and natural elements have been a key factor for the inside space design and organization. Opening the house to the magnificent view makes the feeling of distinction between the inside and outside is transparent and you experience the change of nature in light, weather and seasons from the inside. An addition to the existing structure is a living space that the residents use diligently. The material choice and design language is adapted from the character of the main house, but the structures are lower and more open to form a natural hierarchy. 
In the interaction between the main house, new addition and the site, the outdoor space and the volumes appear as a modern cluster court and has become a natural gathering place for the family. At a time when sustainable measures and solutions are a very important theme for today's architecture, this transformed residence is a comment on how to use the qualities and values that are in existing structures and spaces.