Bygdøy Allé 1
Status:
On-going / Permission granted
In Frognerveien, a central part of Oslo we have designed a infill project that takes advantage of an empty space in the city and at the same time creates a new connection between Frognerveien and Bygdøy Allè.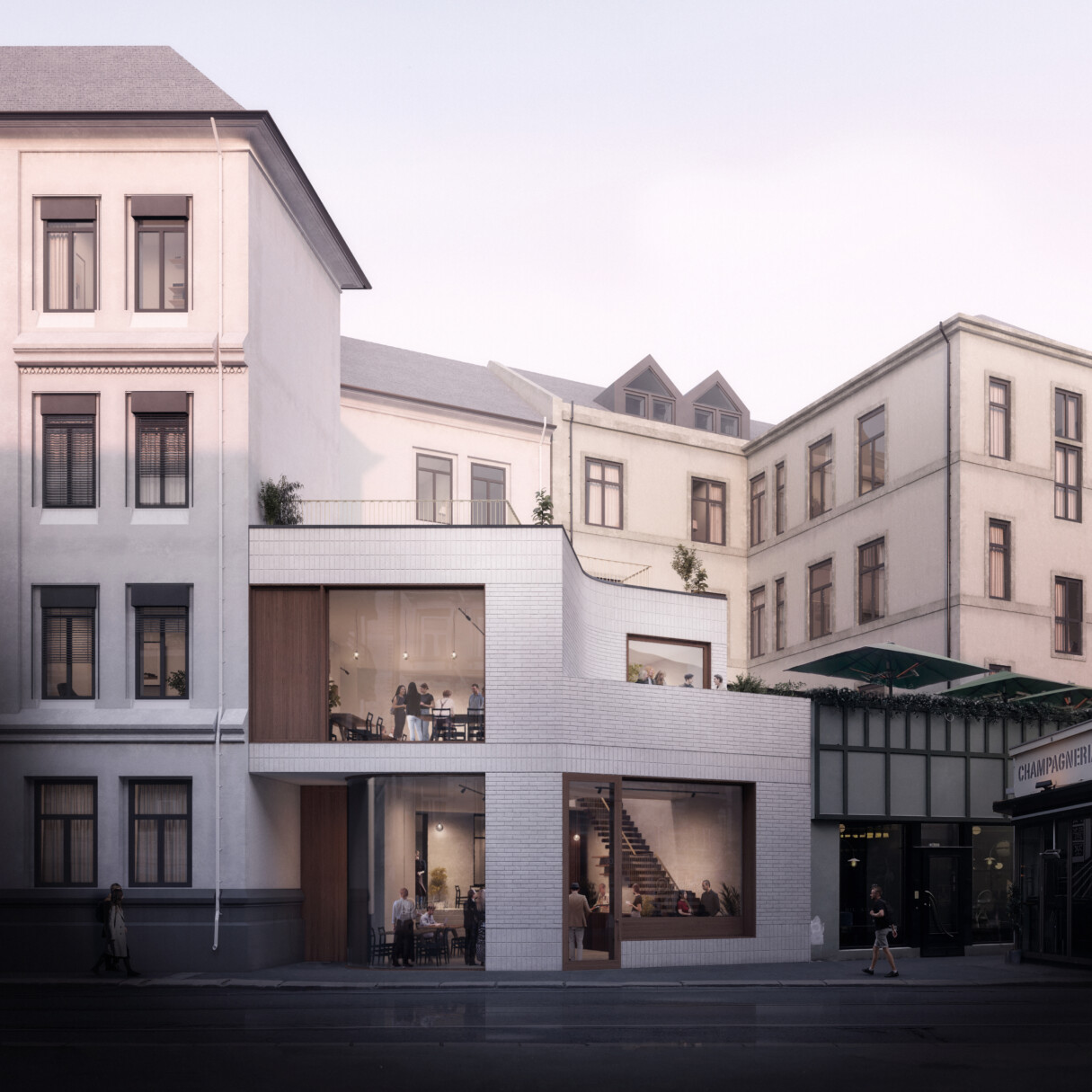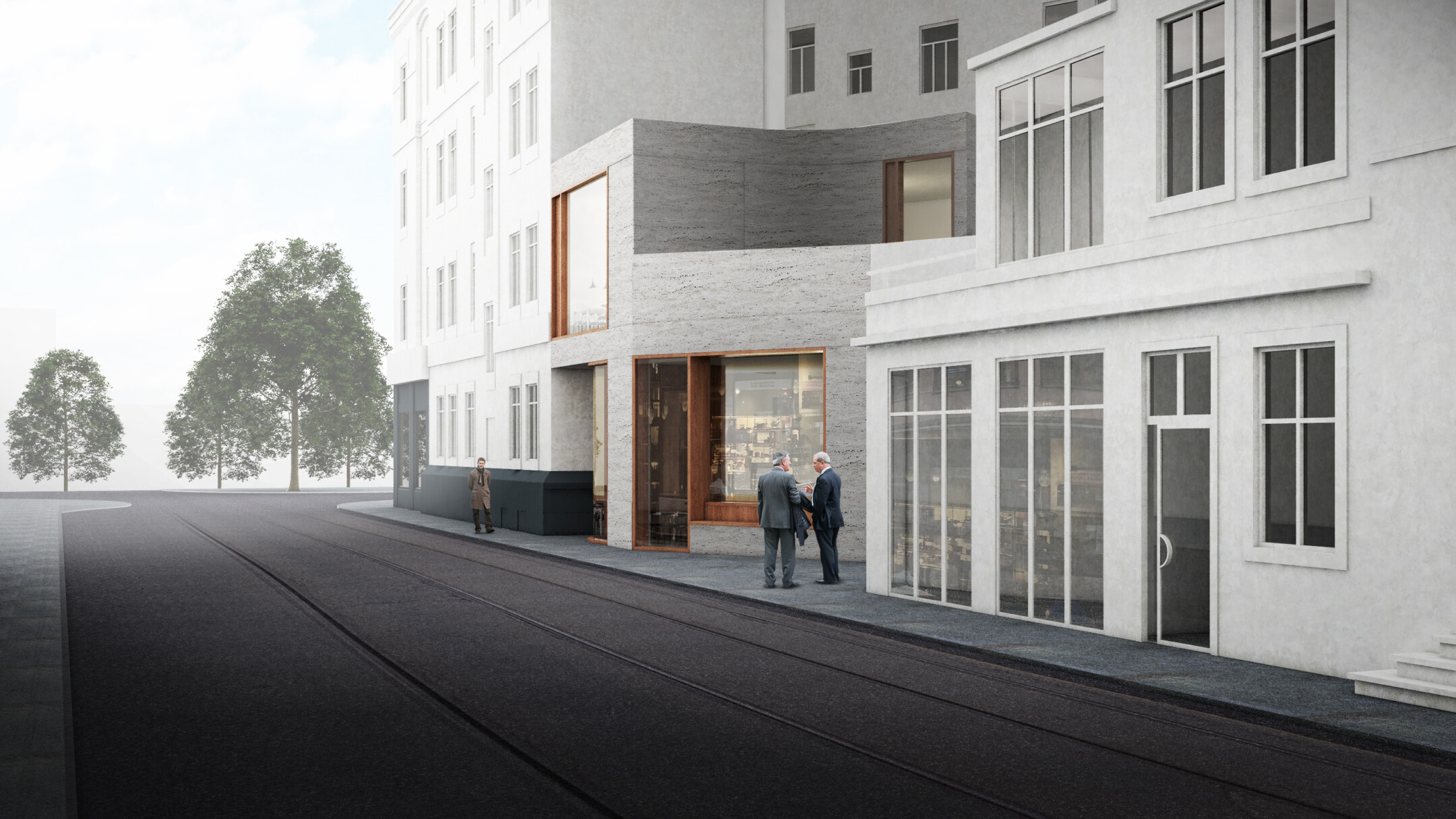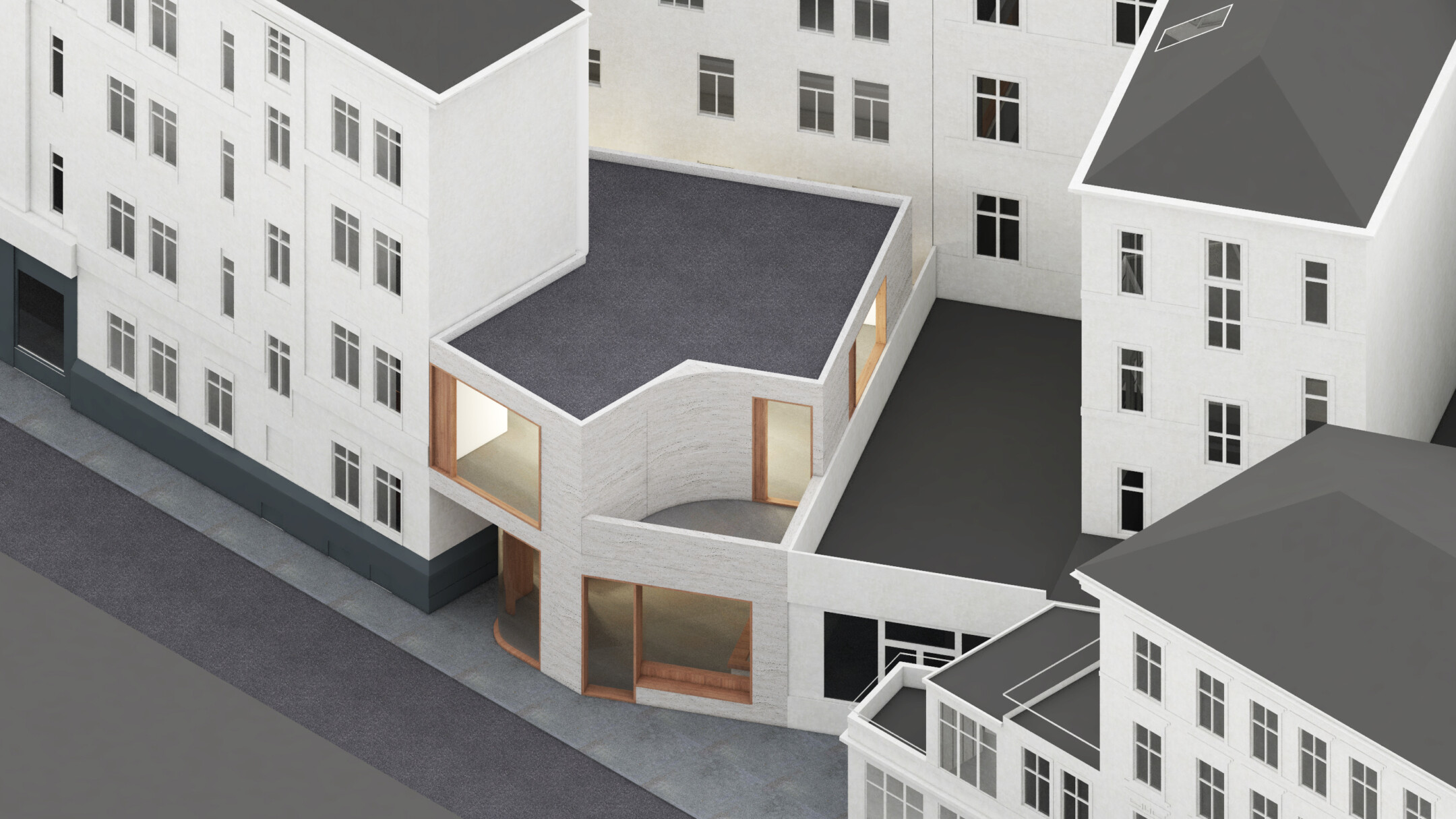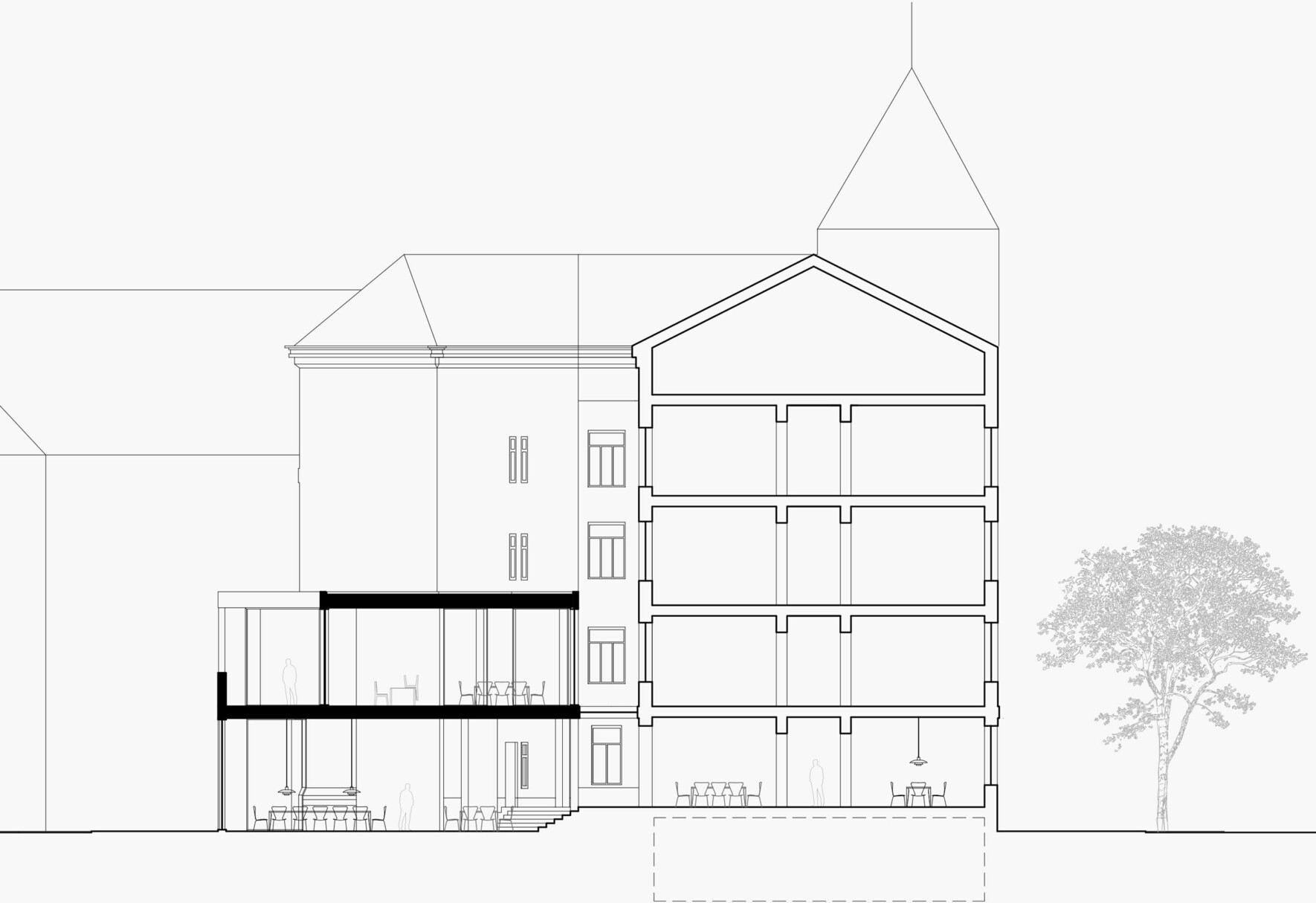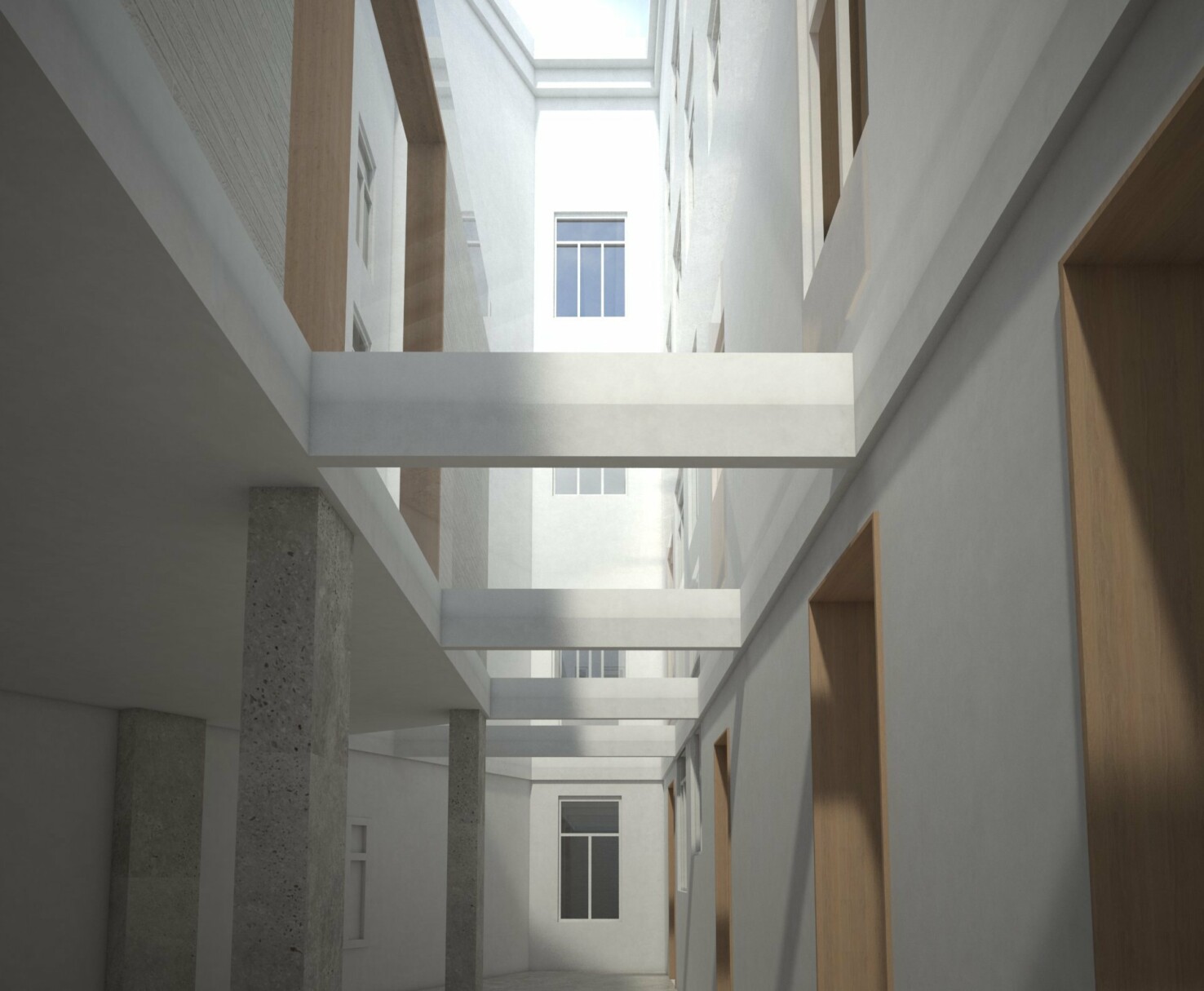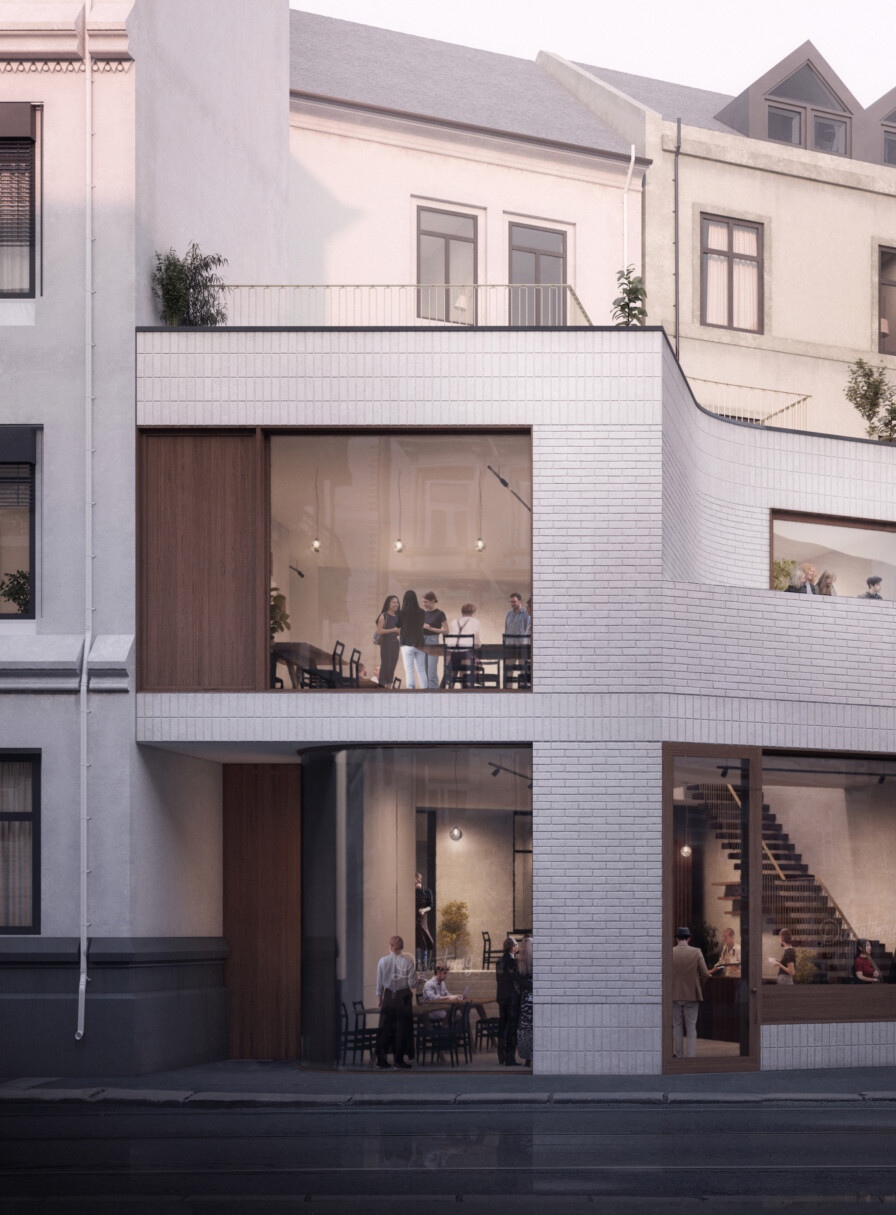 The building volume adapts to the sorrounding context and fills the void on the ground floor. The new volume steps back on the first floor to respect the boundary between the old and new. The project is woven into the existing building fabric and this connection is highlighted with new openings and a glass roof that brings light down along the existing facades. The building is planned in timeless materials, stone and wood is chosen to emphasise the quality and presence to the historic context which the new building will be a part of.
Illustration by DARCSTUDIO