Tyrifjorden
Where:
Tyrifjorden, Romeriket
Along the beautiful Tyrifjord waterfront we have designed a cabin that embraces the outside and lets the fjord be a part of the inside. The new cabin has inherited the main measurements from an existing old cabin found on the site.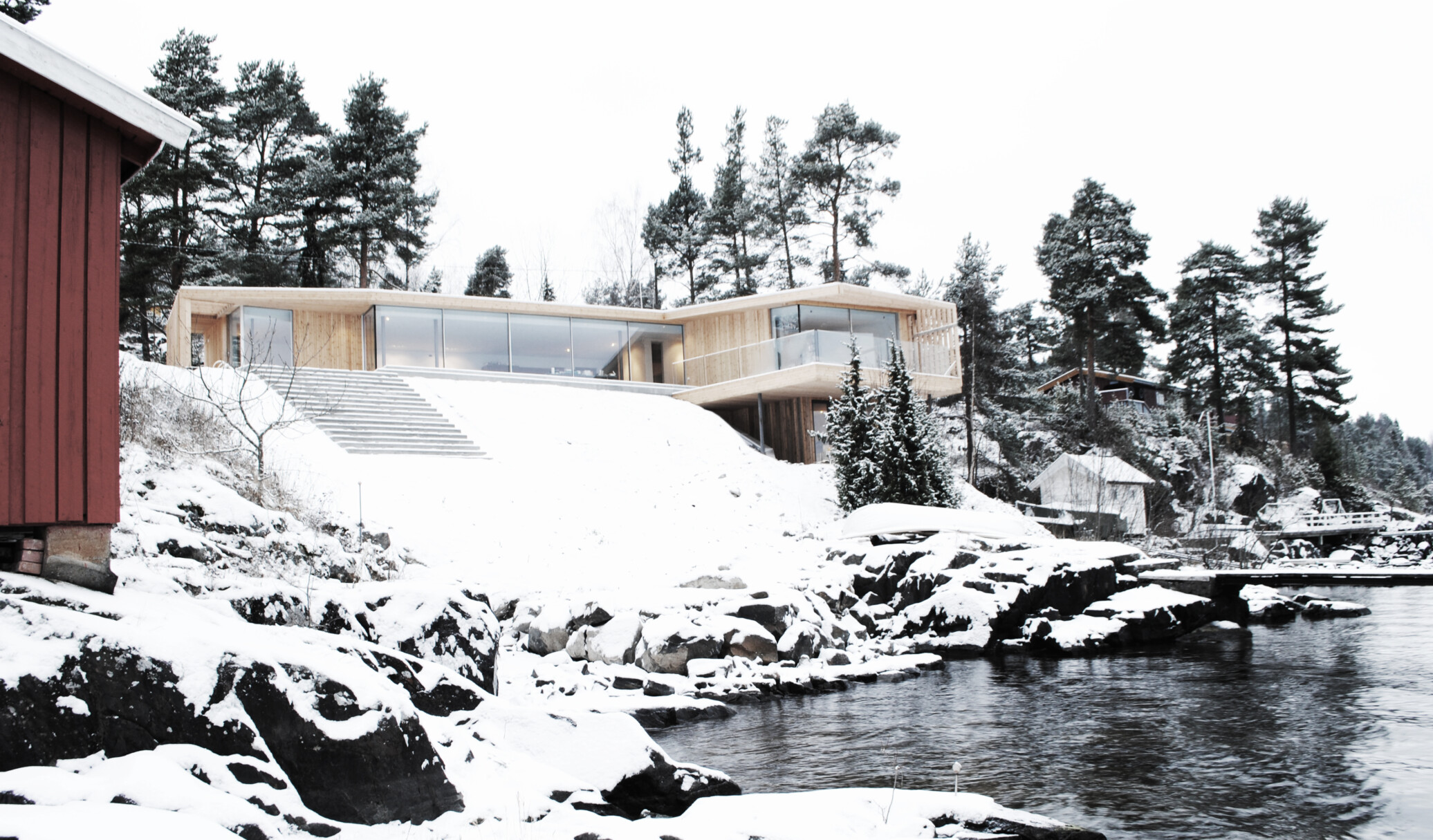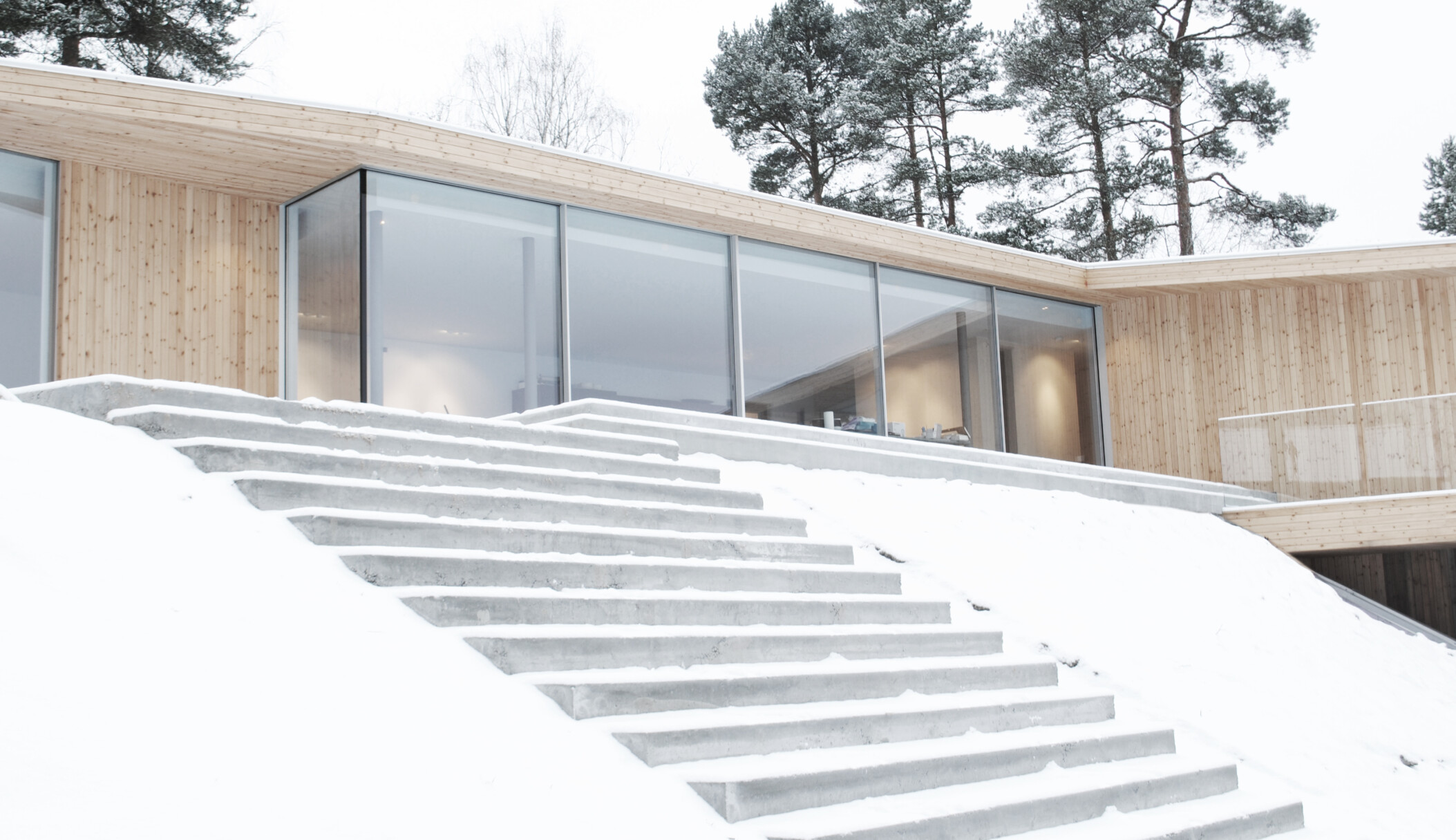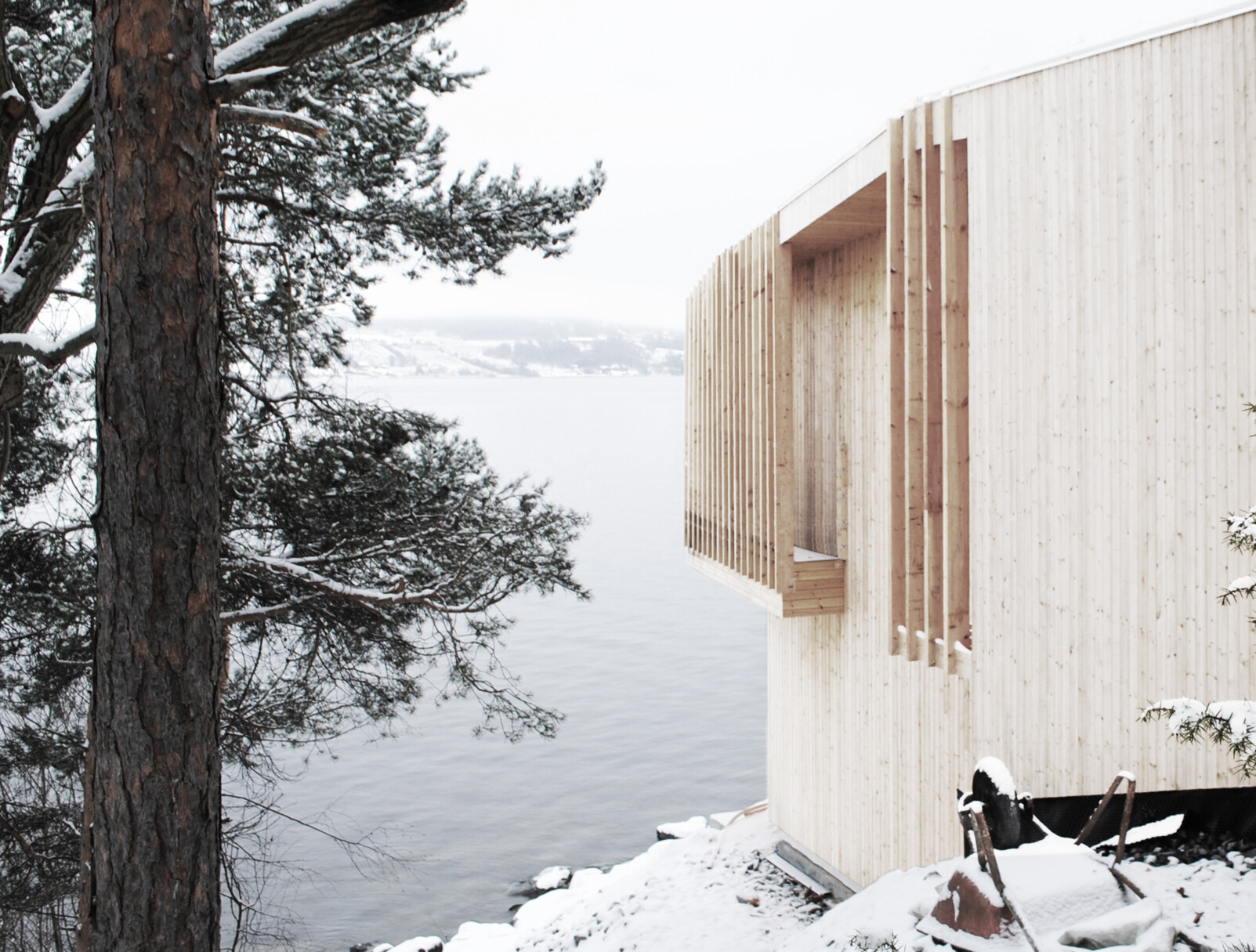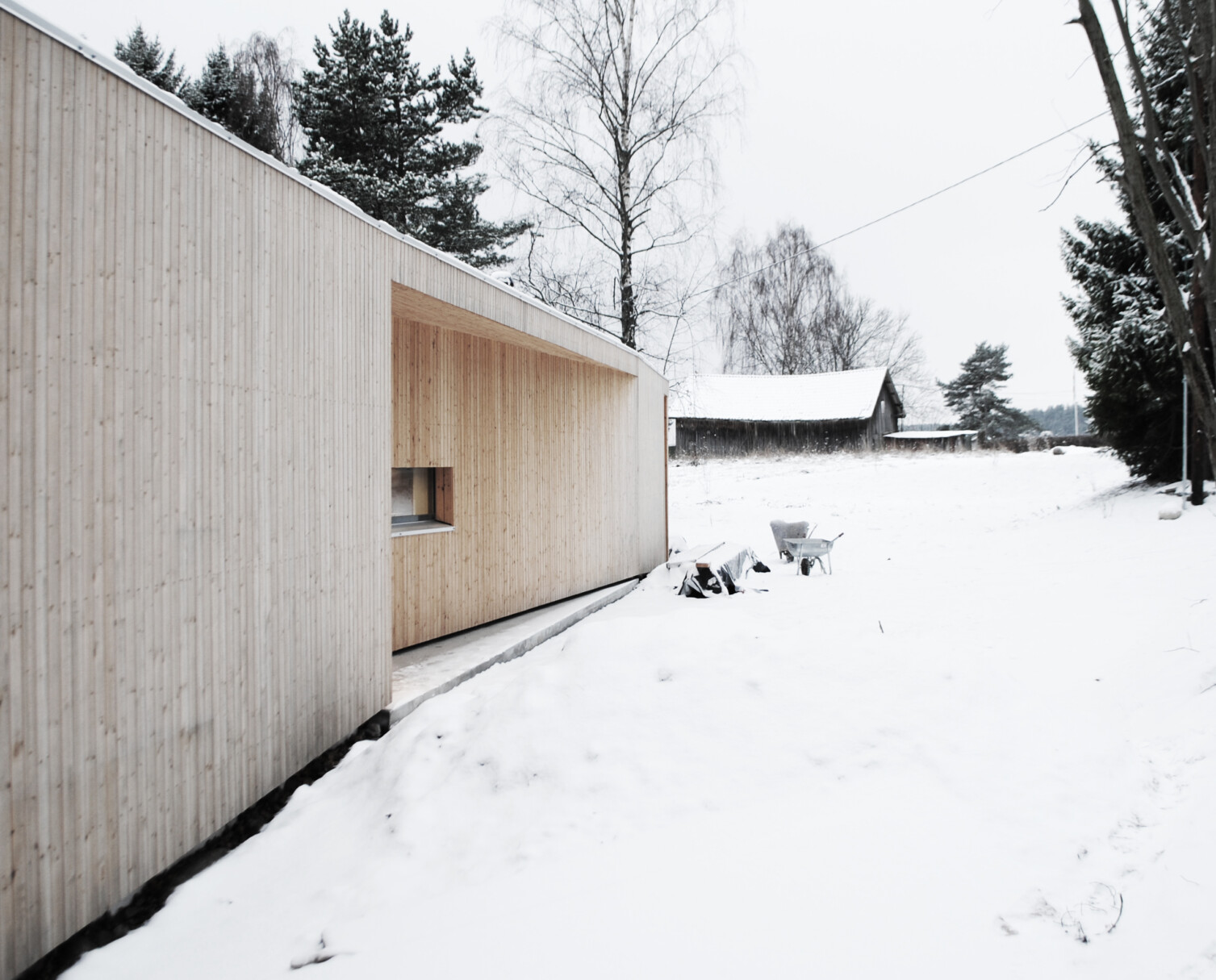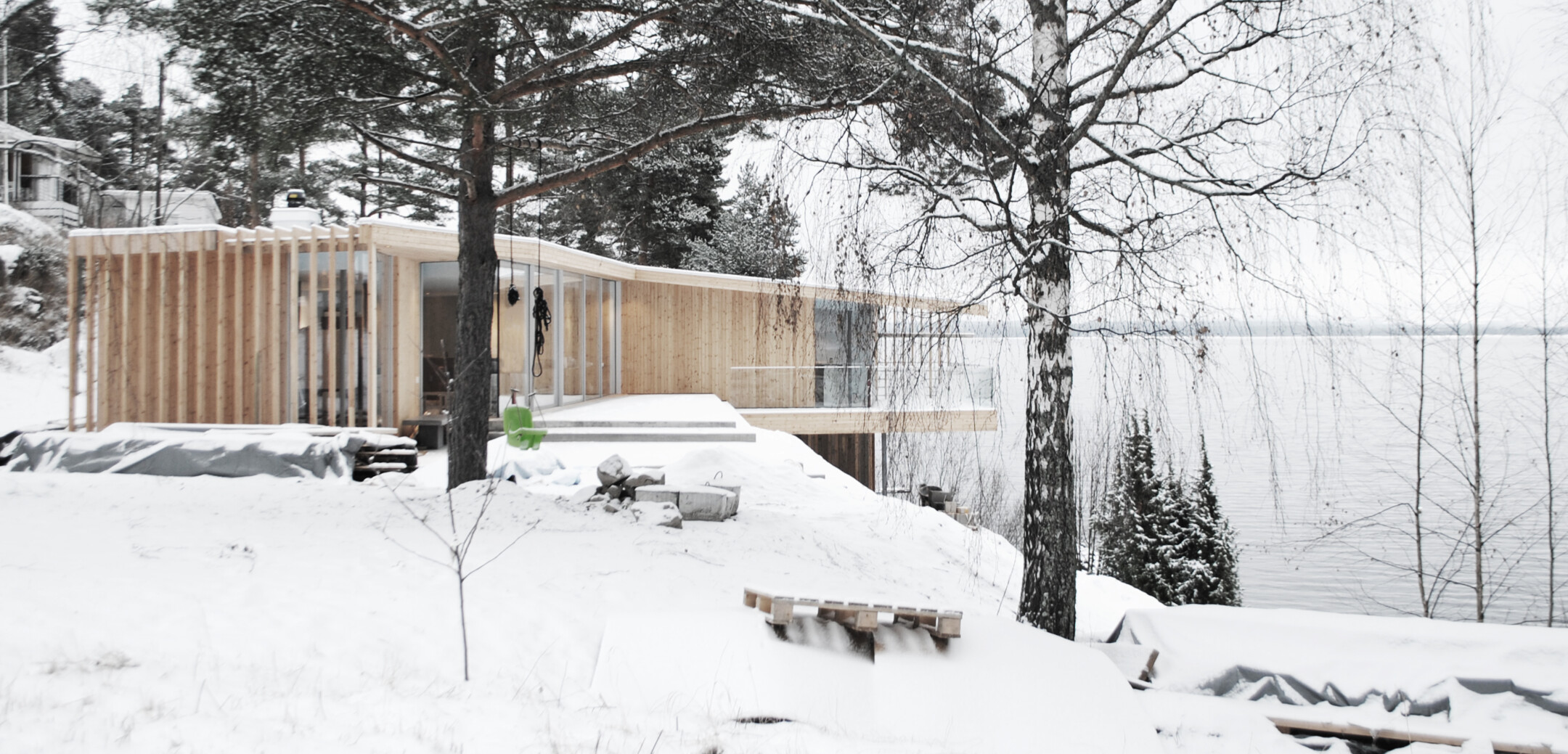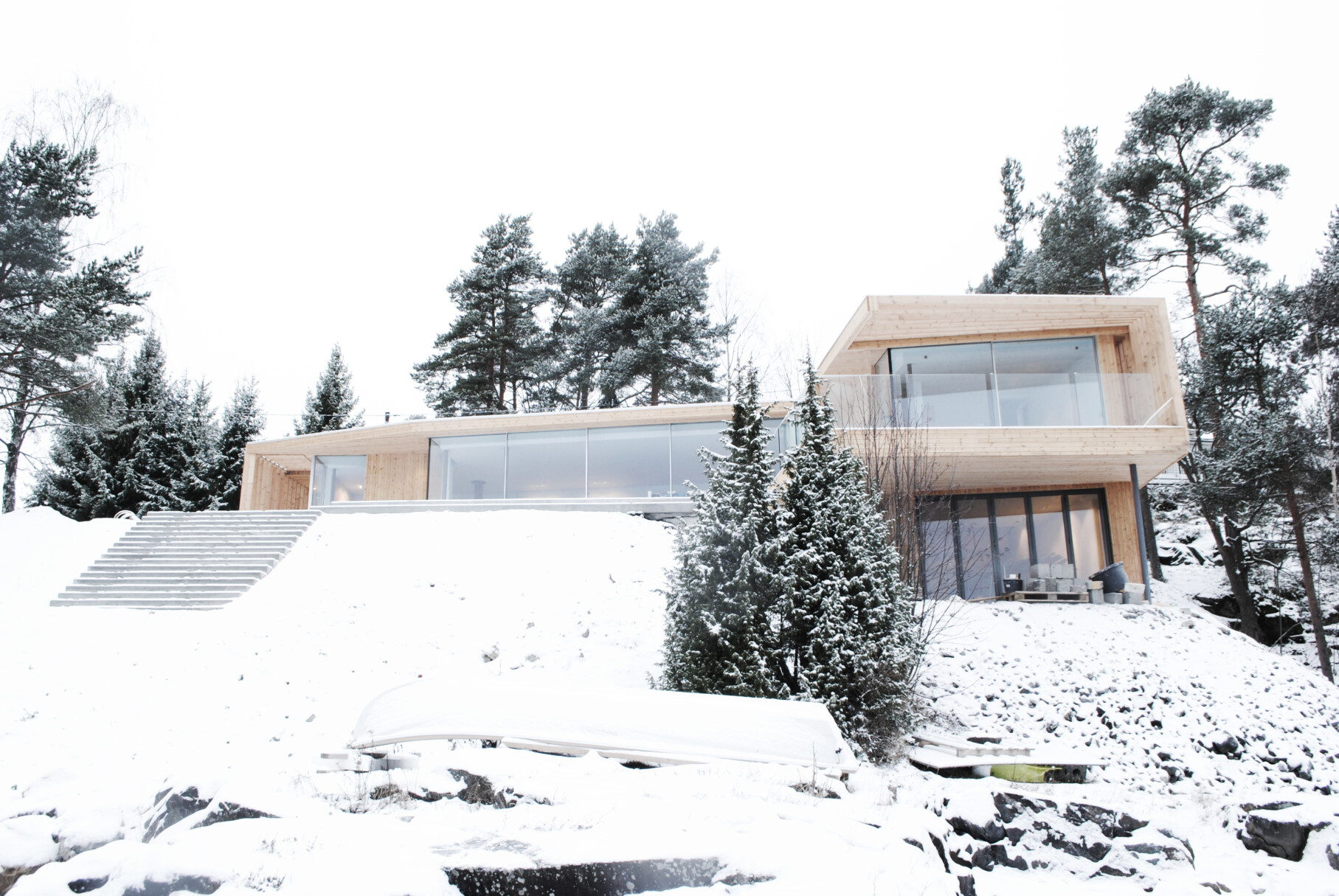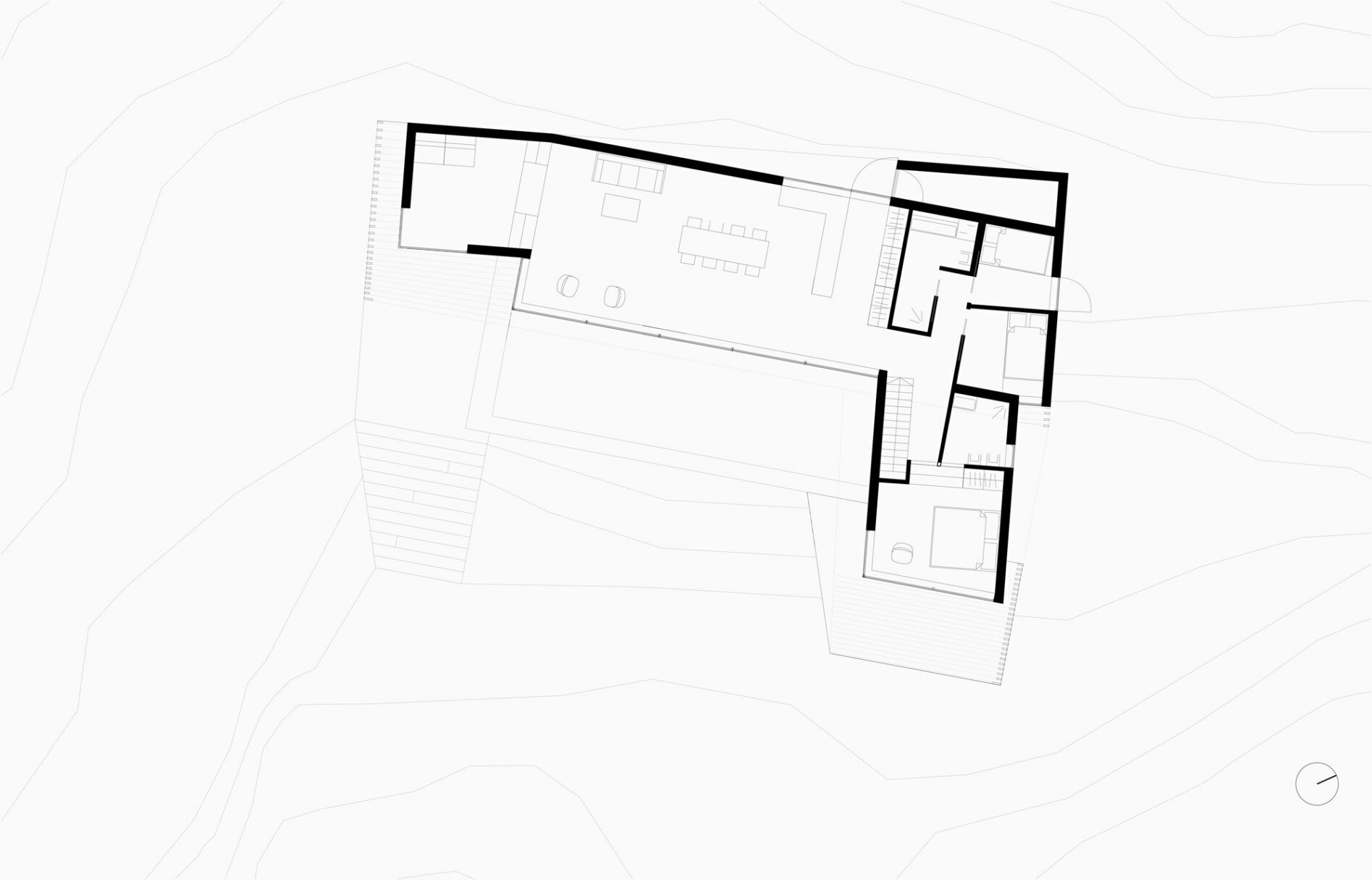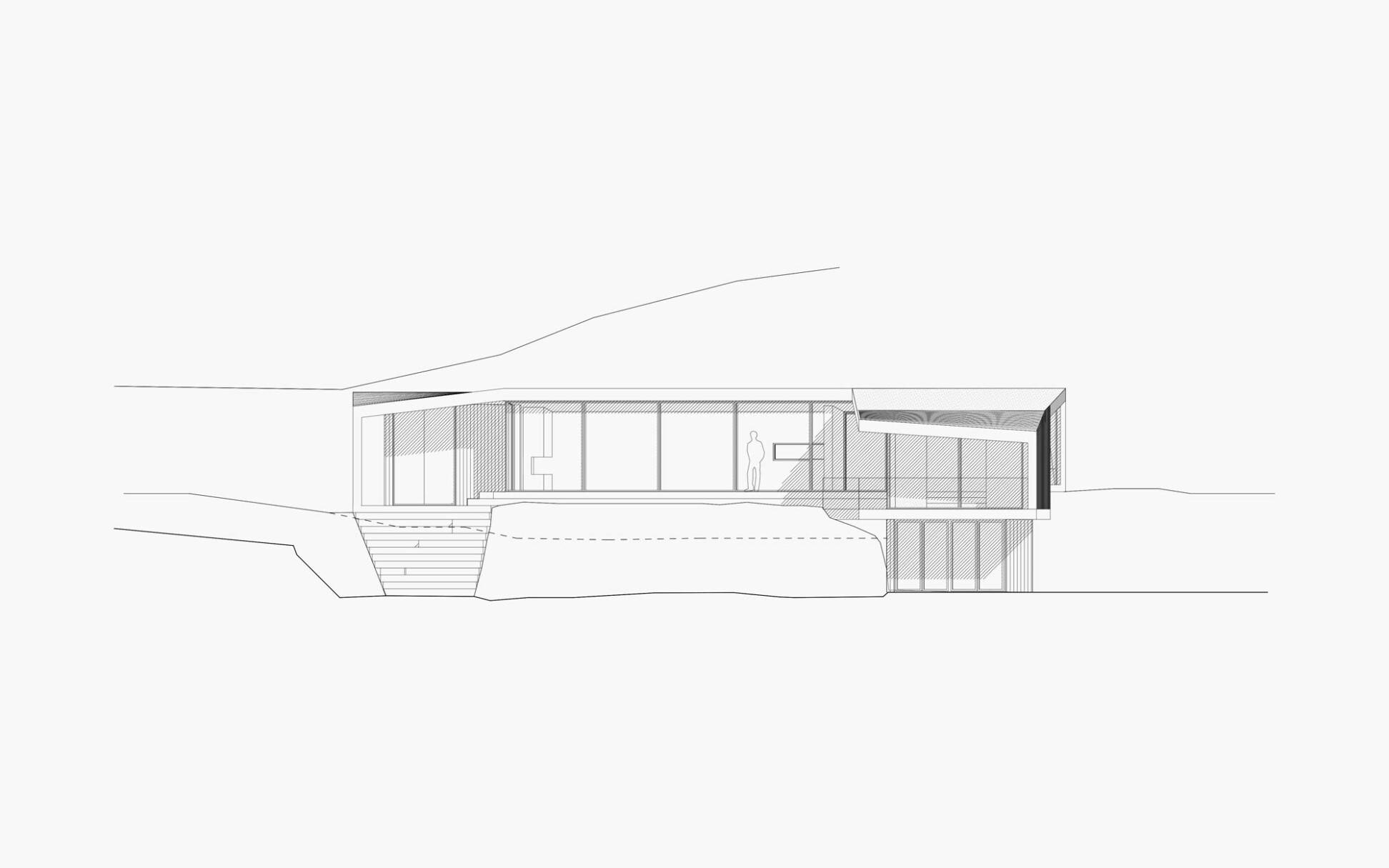 The shape of the cabin adapts to the landscape and not become a sharp edge in the natural environment. With strict regulations the new cabin has inherited the measurements from an existing old cabin on the site. The project ambition was to use most of the old structure to create a modern cabin with large class areas and open spaces.

The new cabin is partially closed on three sides but opens towards the fjord with large skyframe sliding doors and glass areas to enhance the natural lighting and enjoy the fantastic view of the Tyrifjord. The large glass sliding doors can be opened completely and lets the outside become a part of the living room. The cabin is built with ore pine to blend in with the natural context that includes both rock surfaces and pine trees. The pergola frames the view and creates a sheltered space.