Maridalsveien
In the well established residential areal of Korsvoll in Oslo, we have designed four attached townhouses for a developer.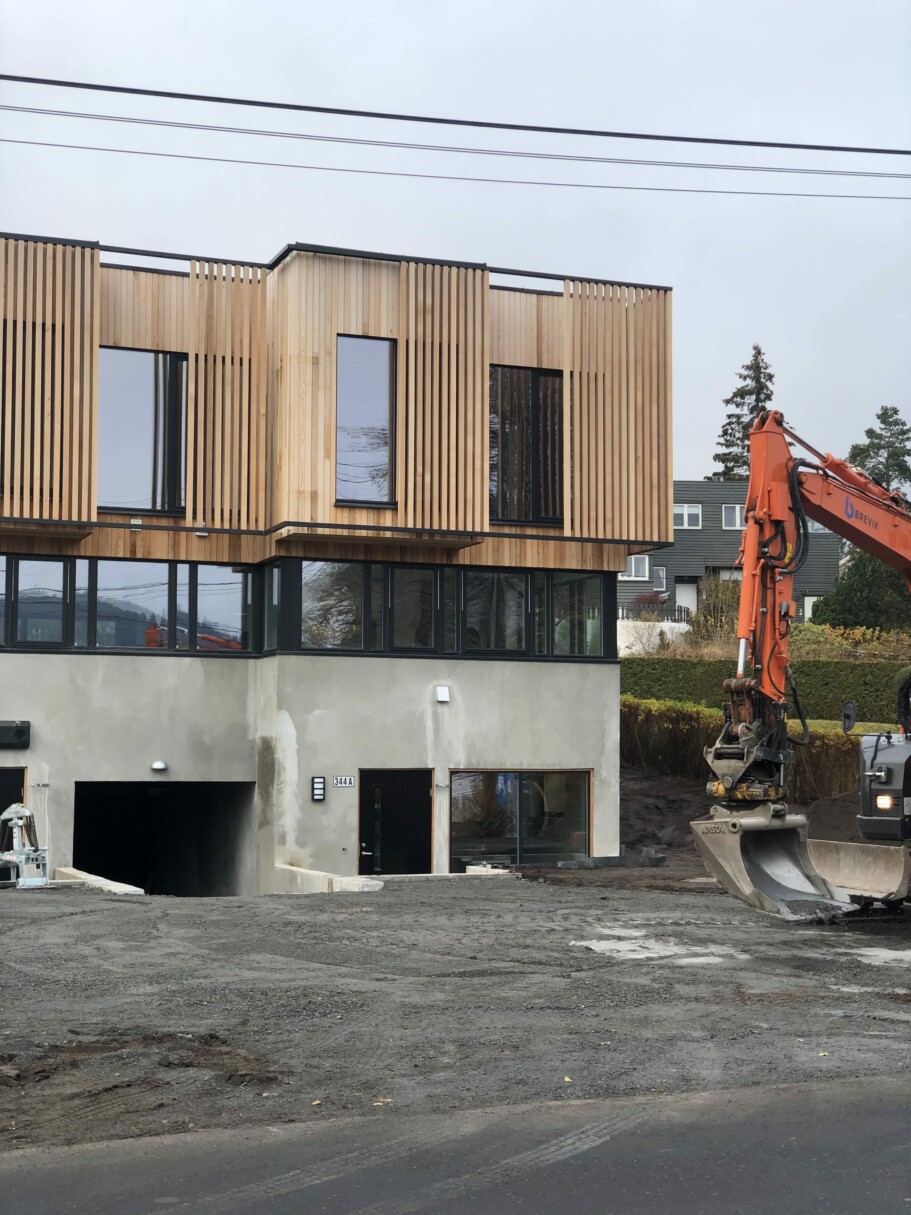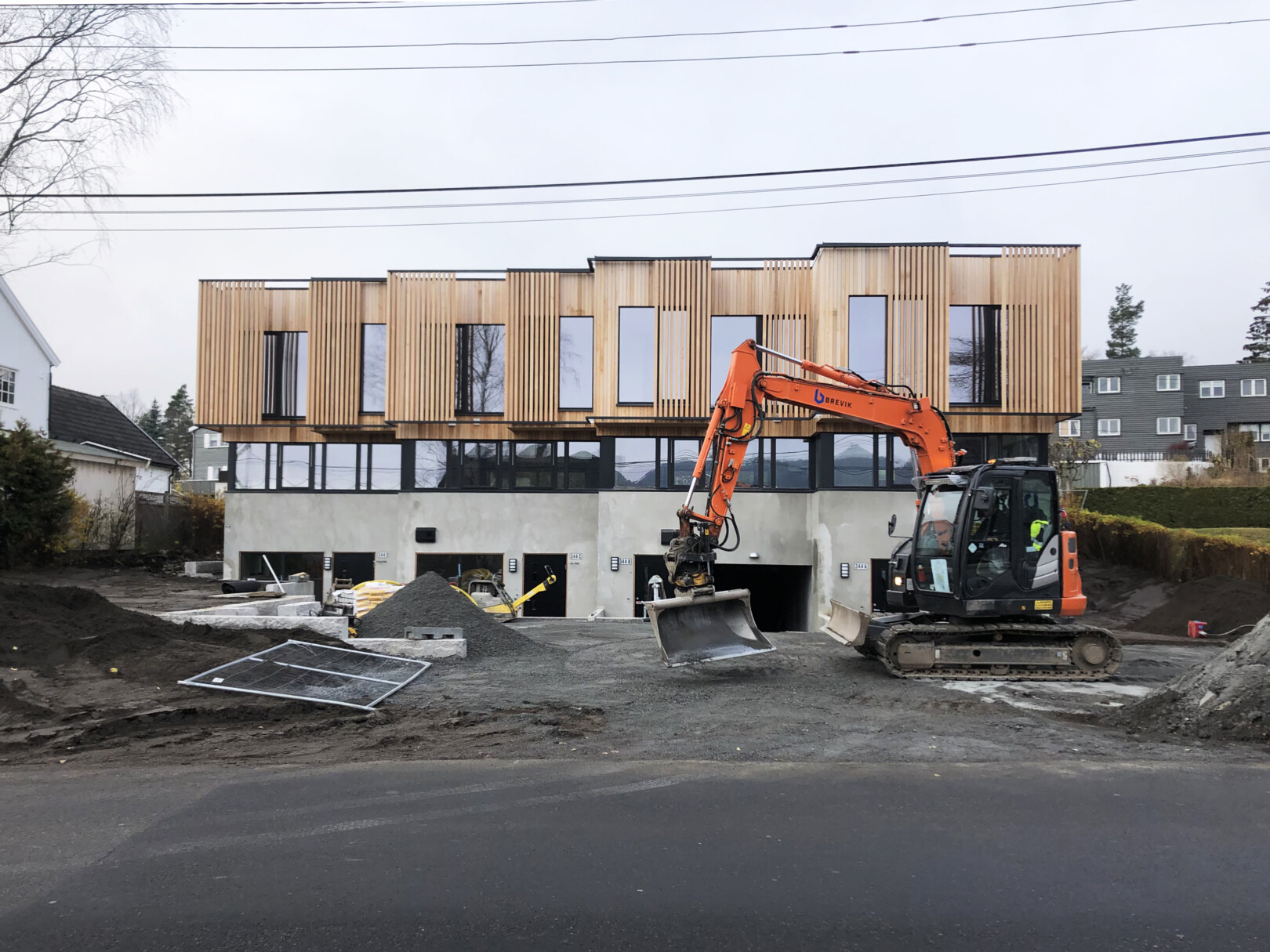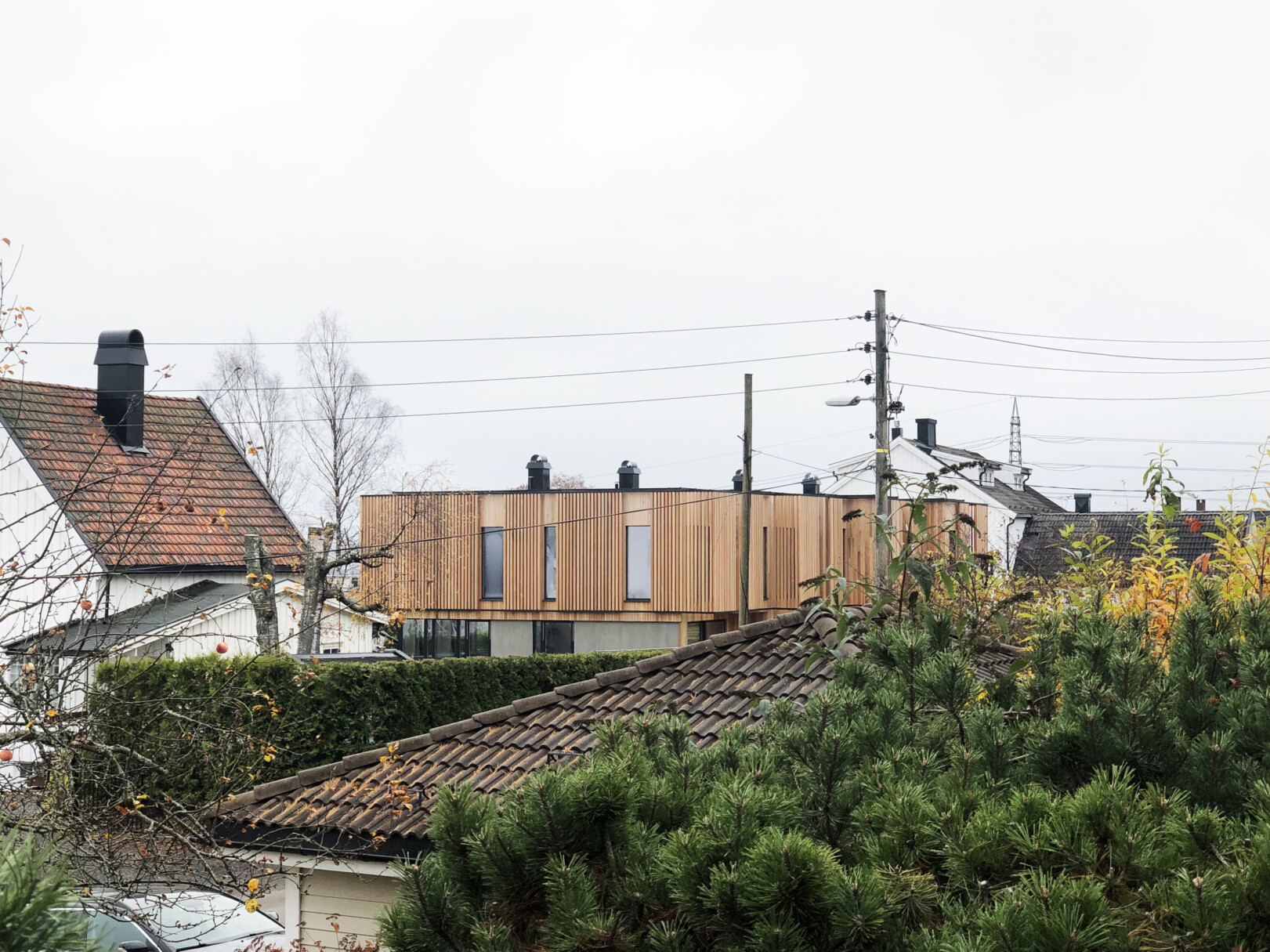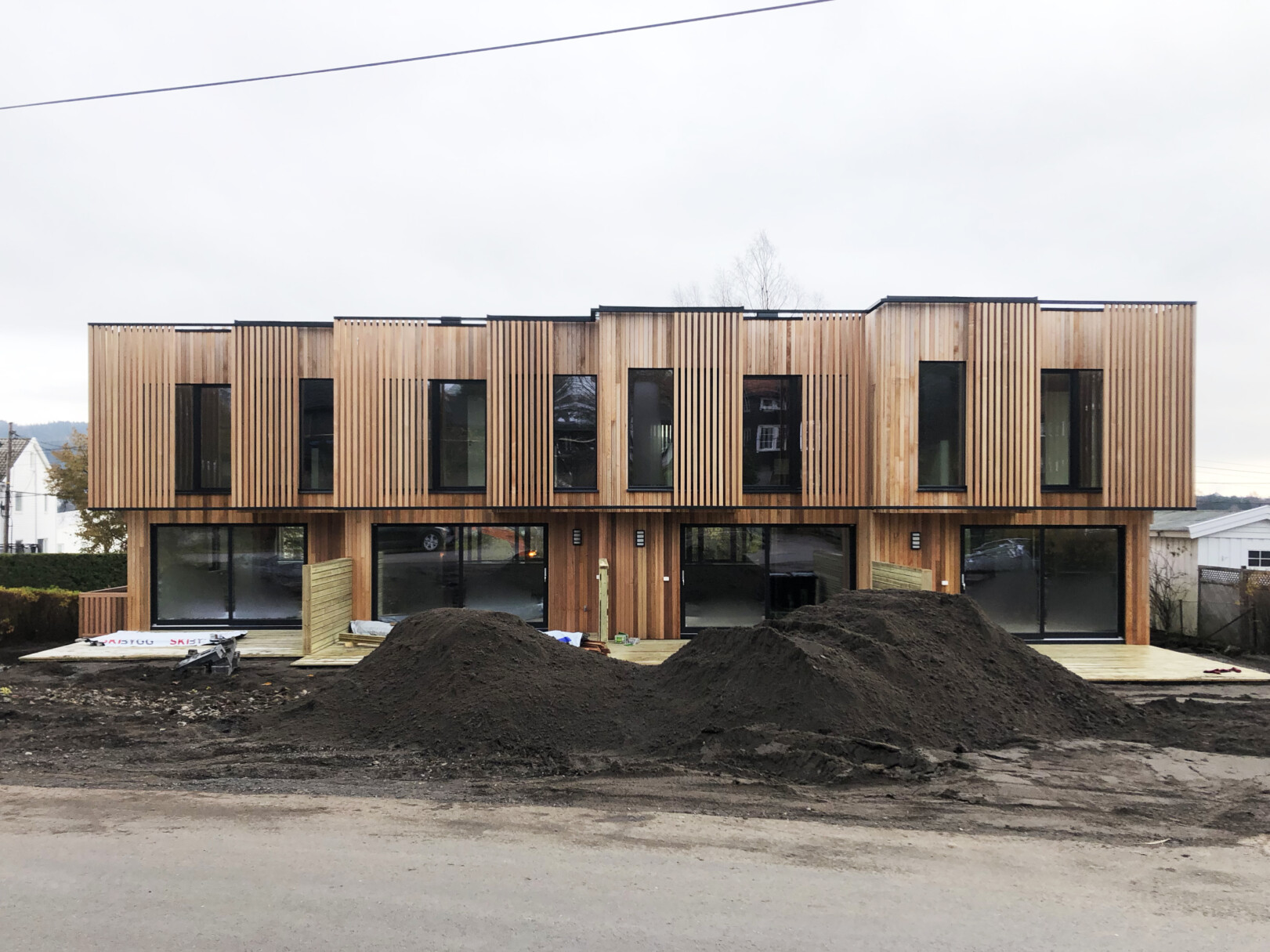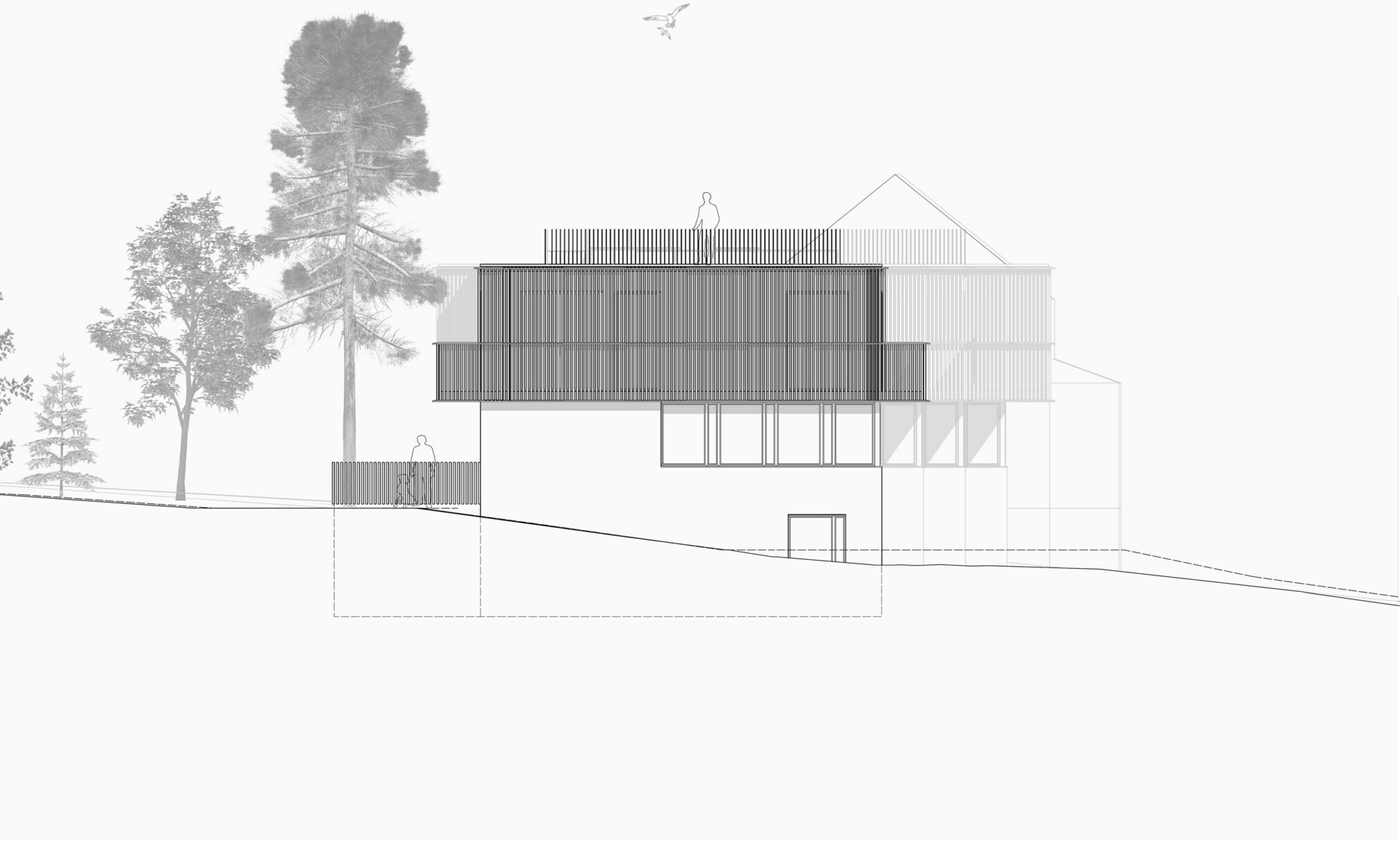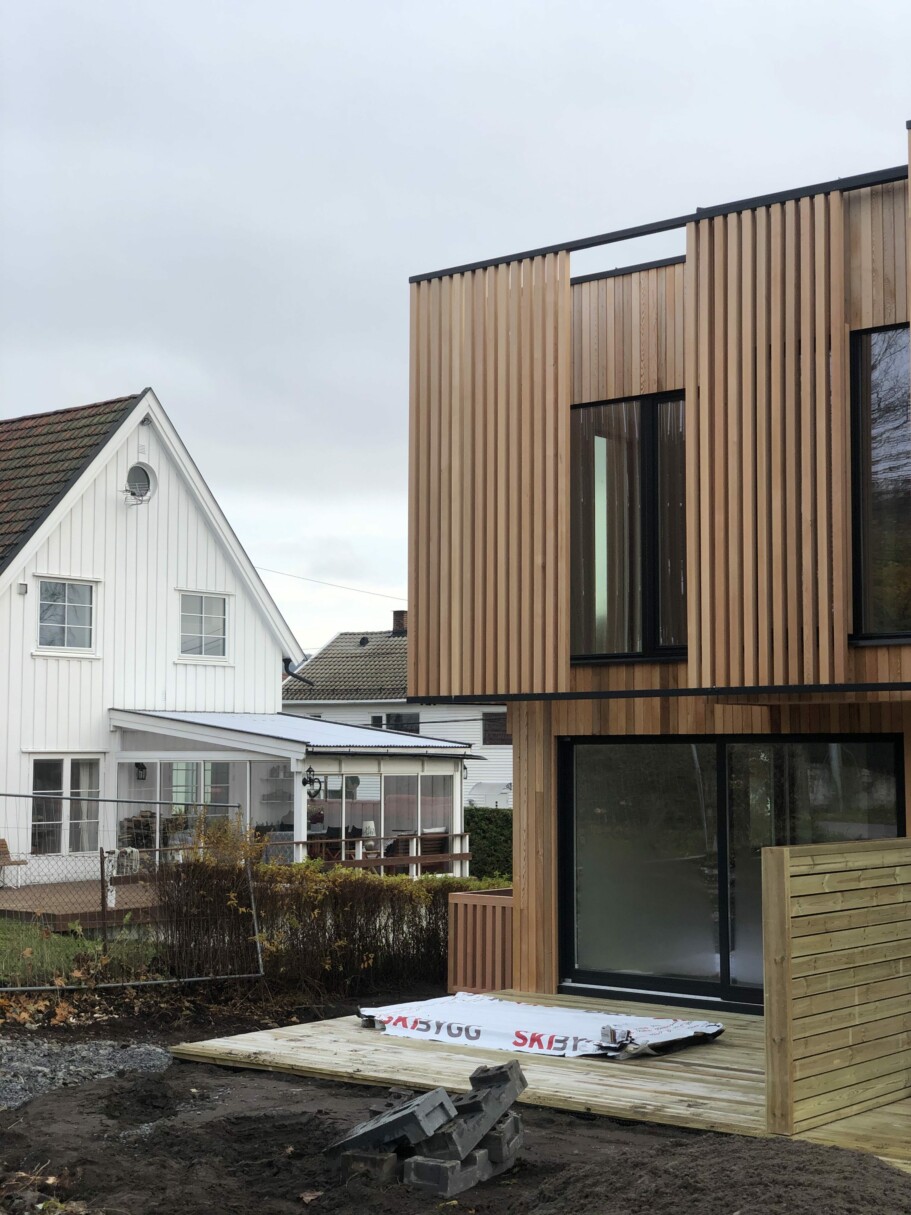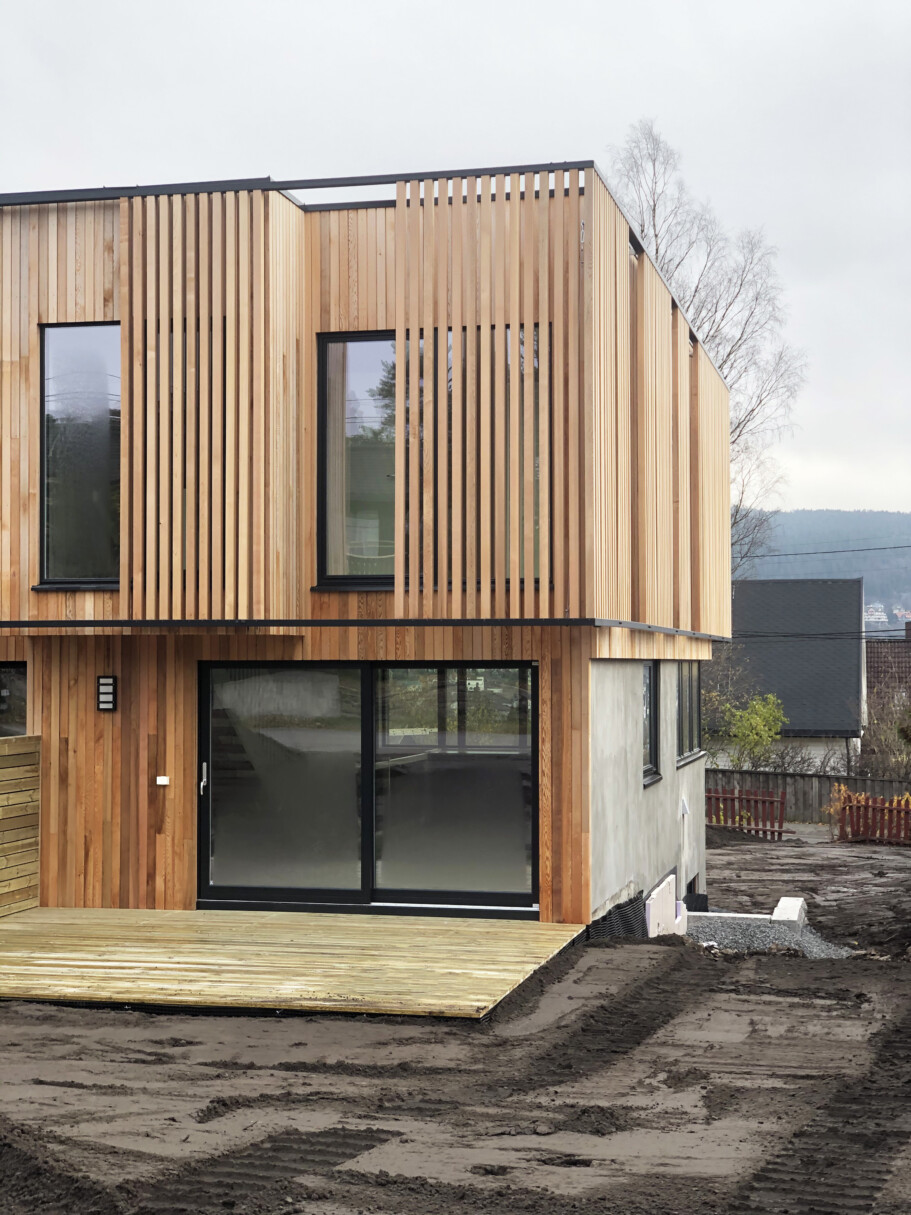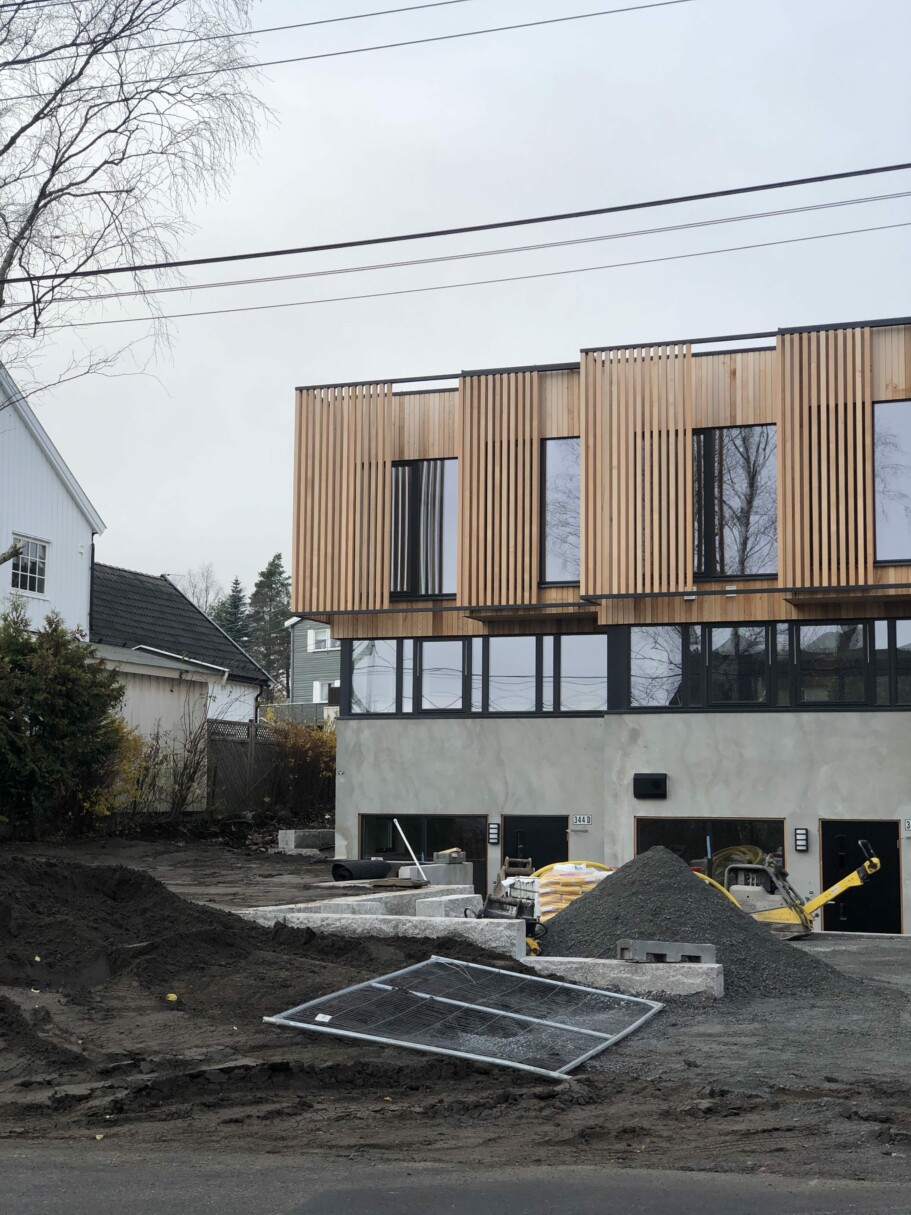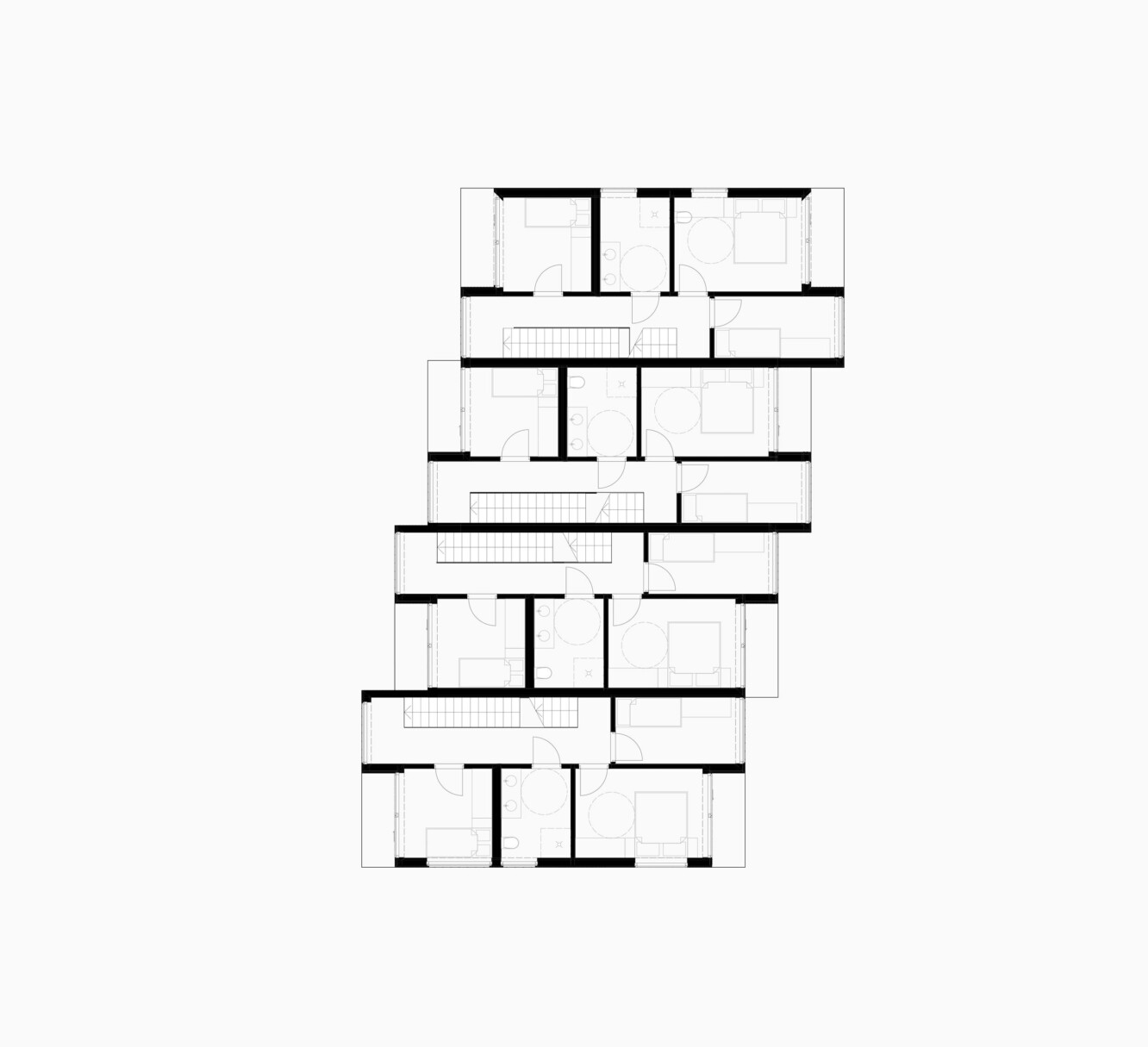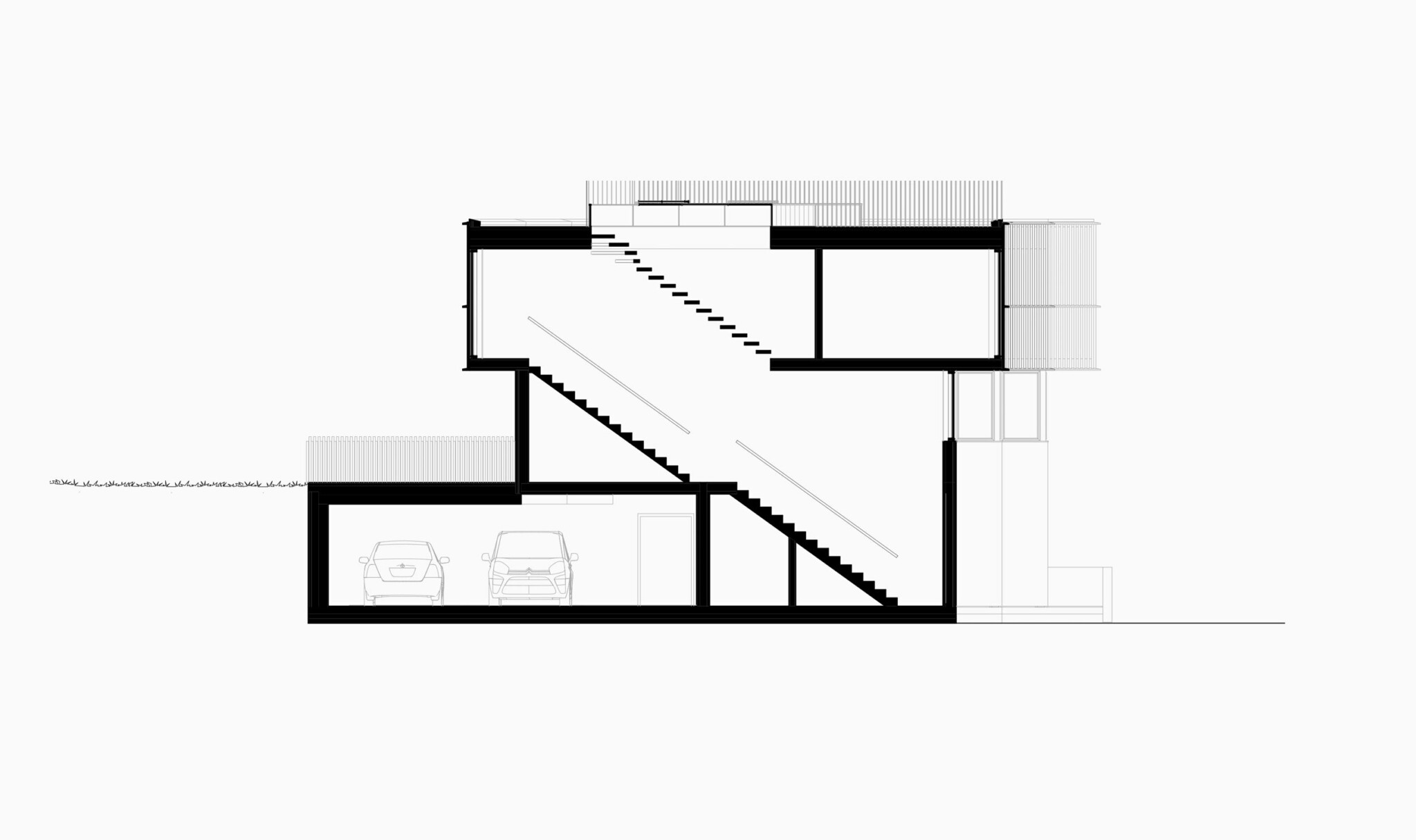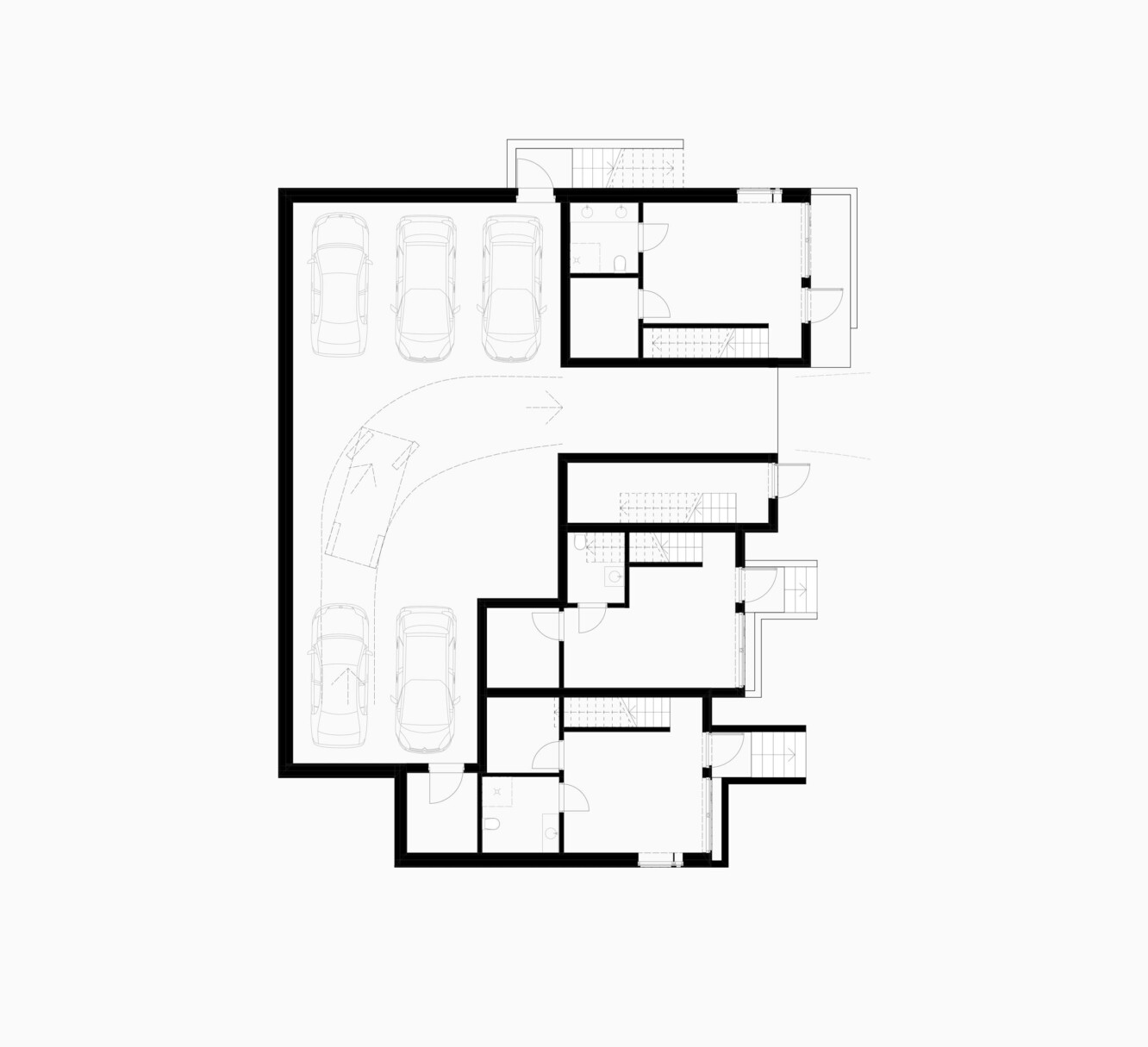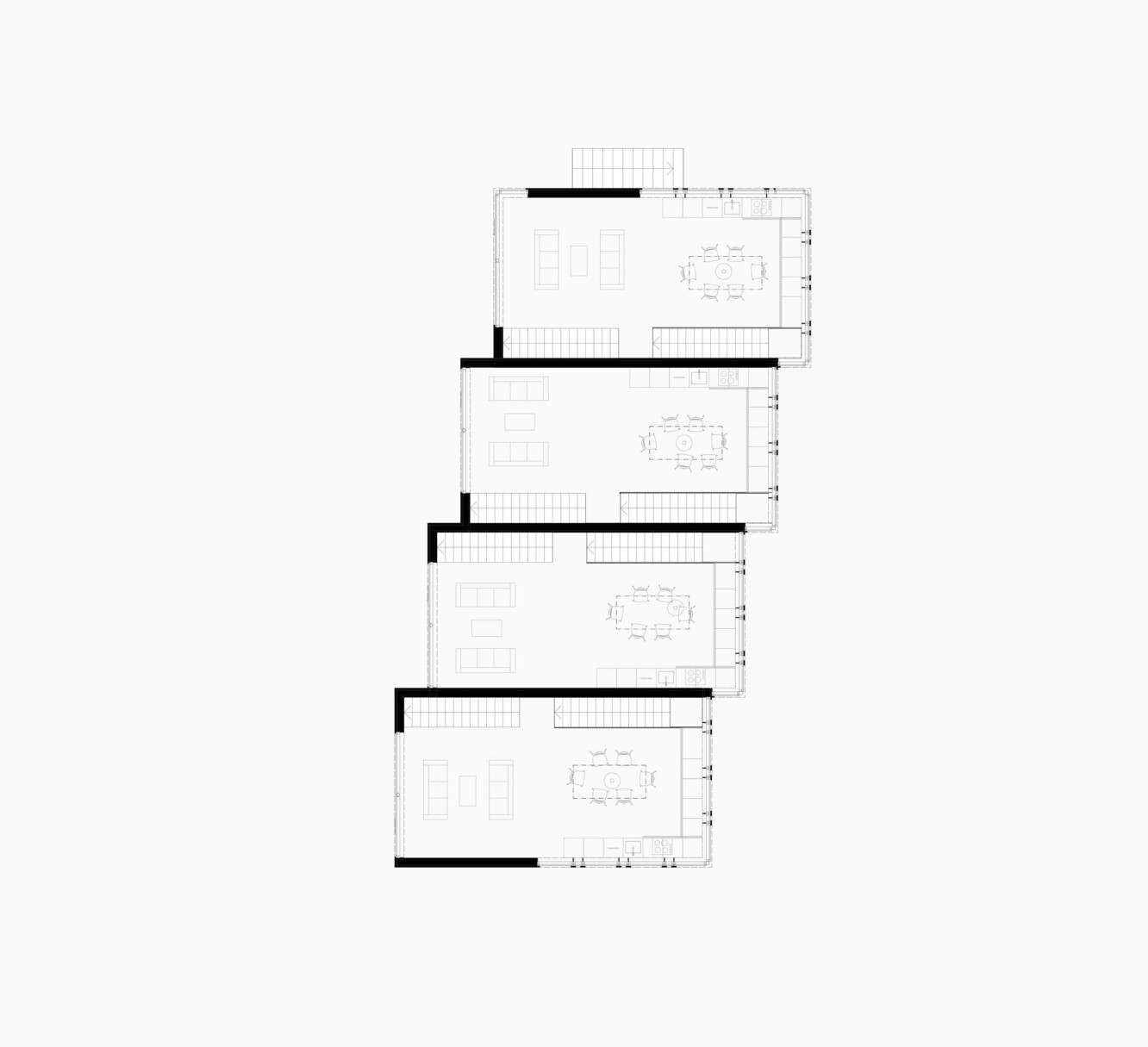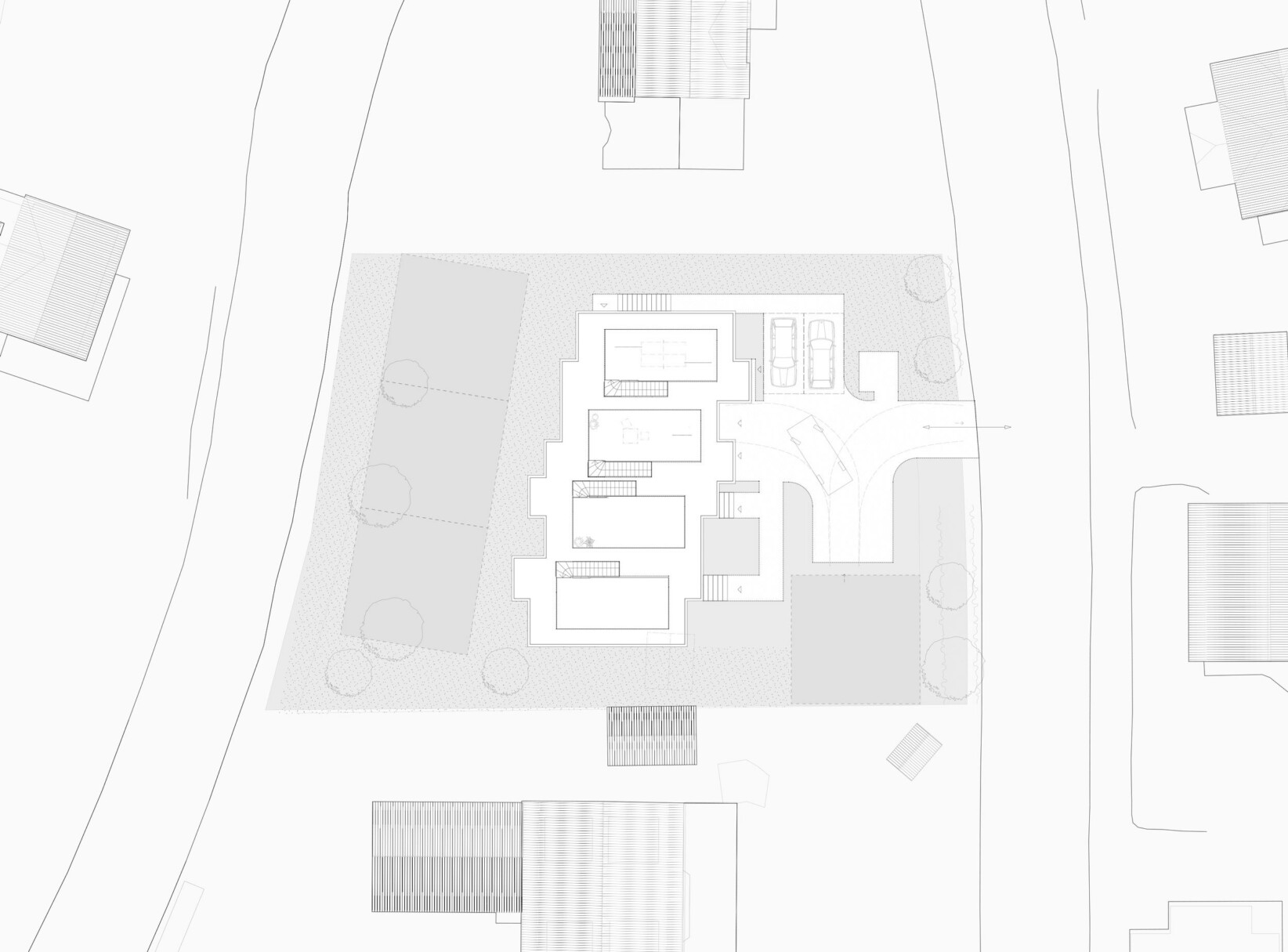 The volumes are placed towards the east on the site to establish gardens and outdoor areas towards west. This also secures morning sun in the kitchens and the evening sun in the living rooms. 
The site has a height difference of 2,5 meters, which allows for underground parking. By stepping each unit with one meter we create a more varied plan inside and we are able to fit a straight staircase that connects the three floors and becomes a spatial element in the whole house.