Trosterudveien
Where:
Holmenkollen, Oslo
Status:
On-going / Permission granted
On a challenging site in Trosterudveien in Oslo, we have designed modern family homes for a developer.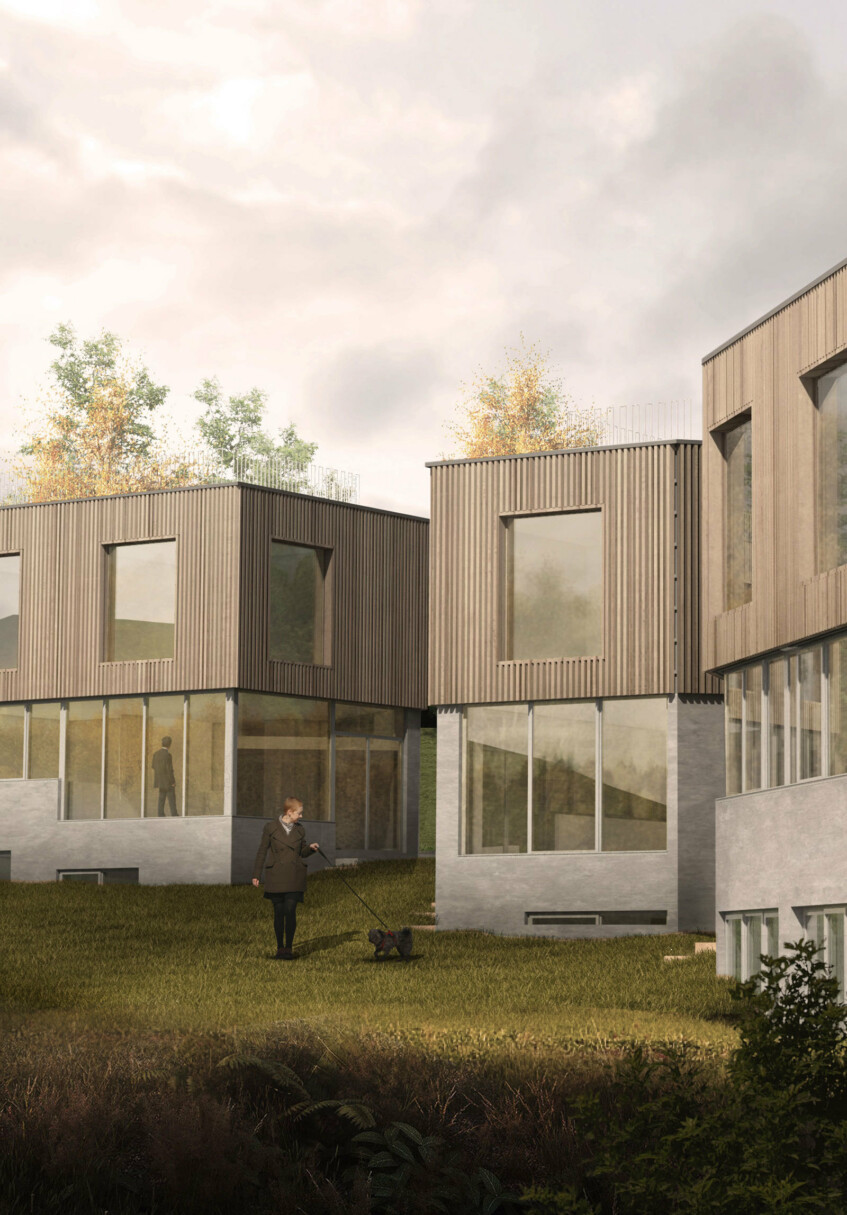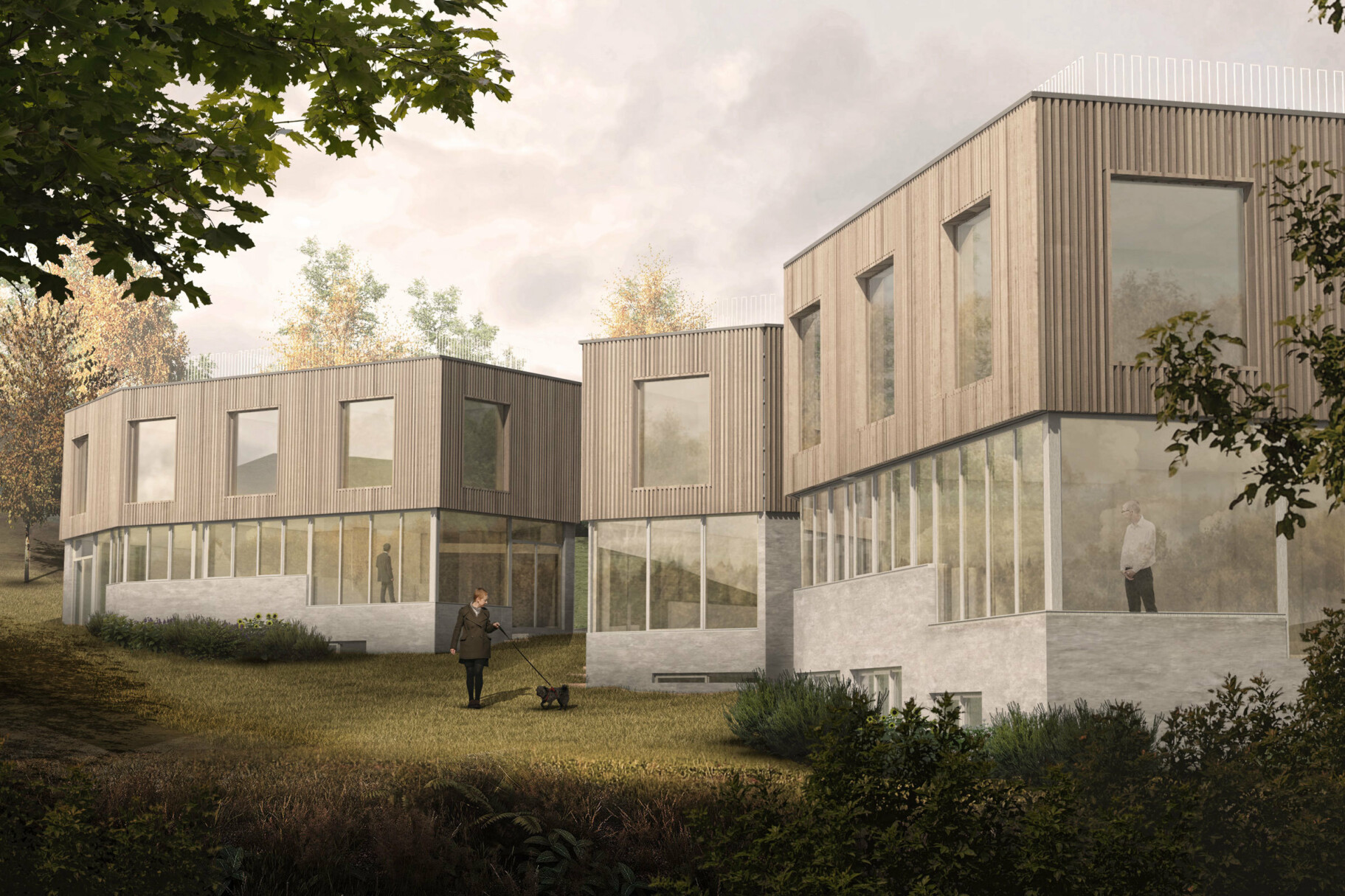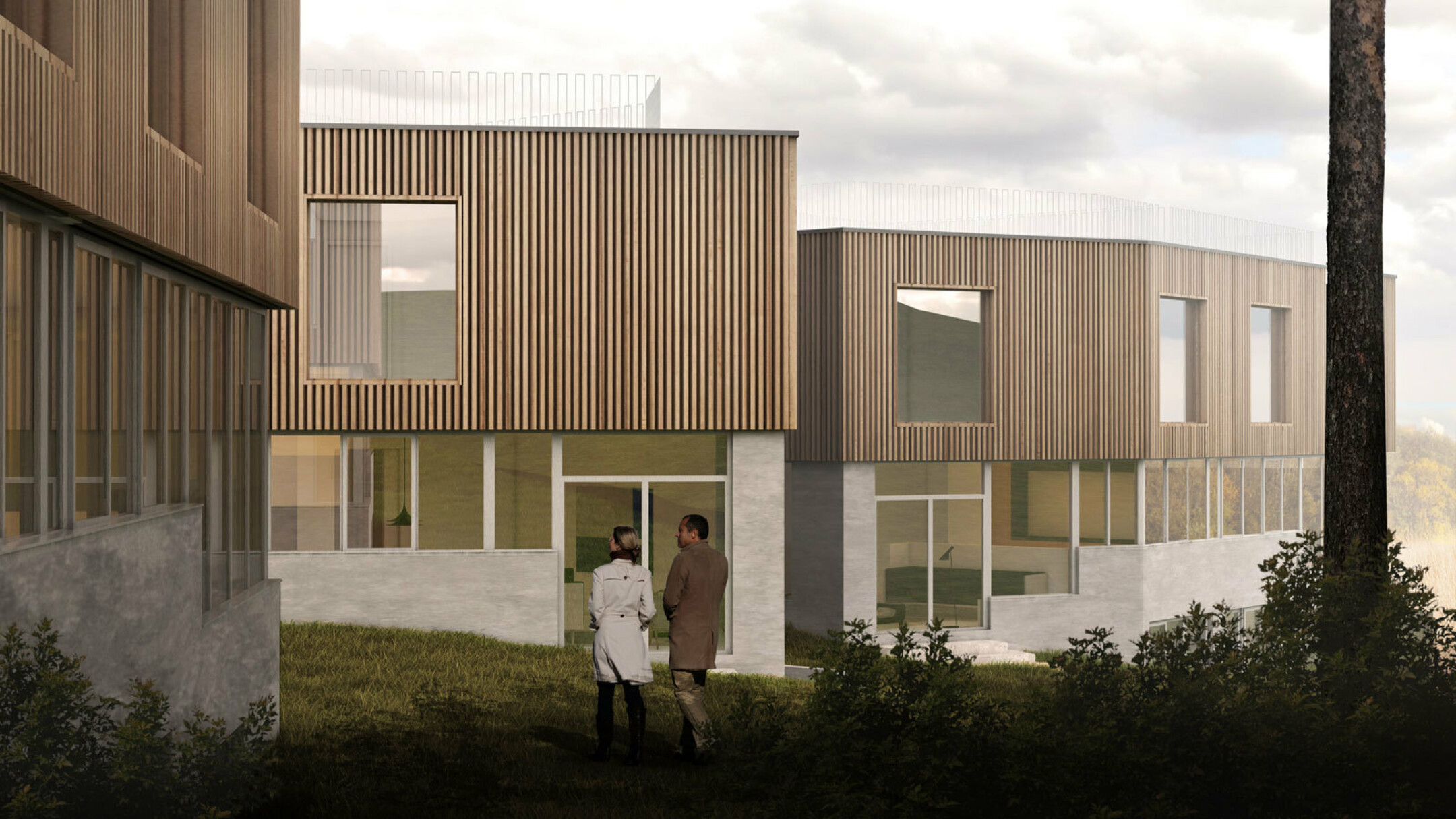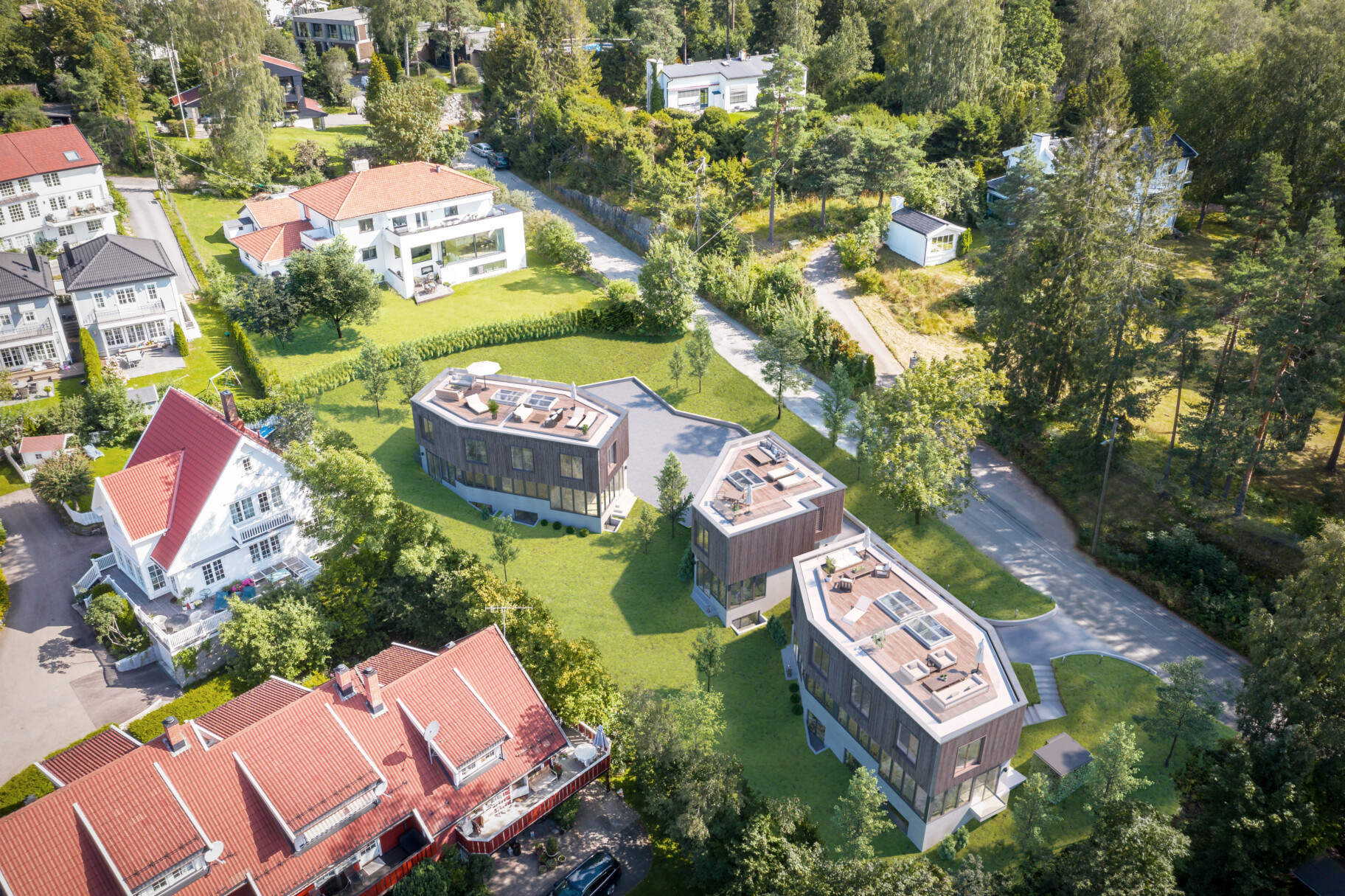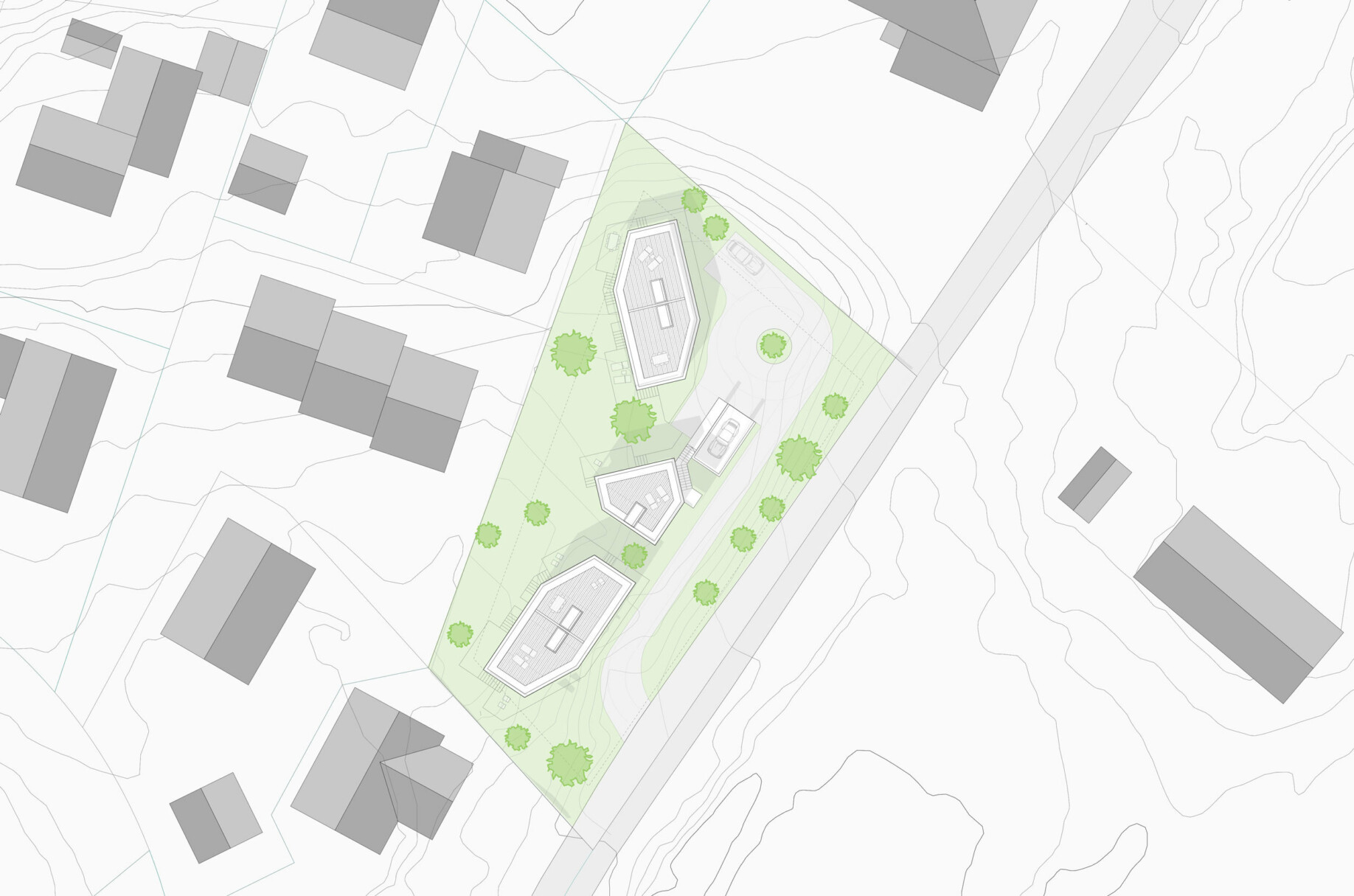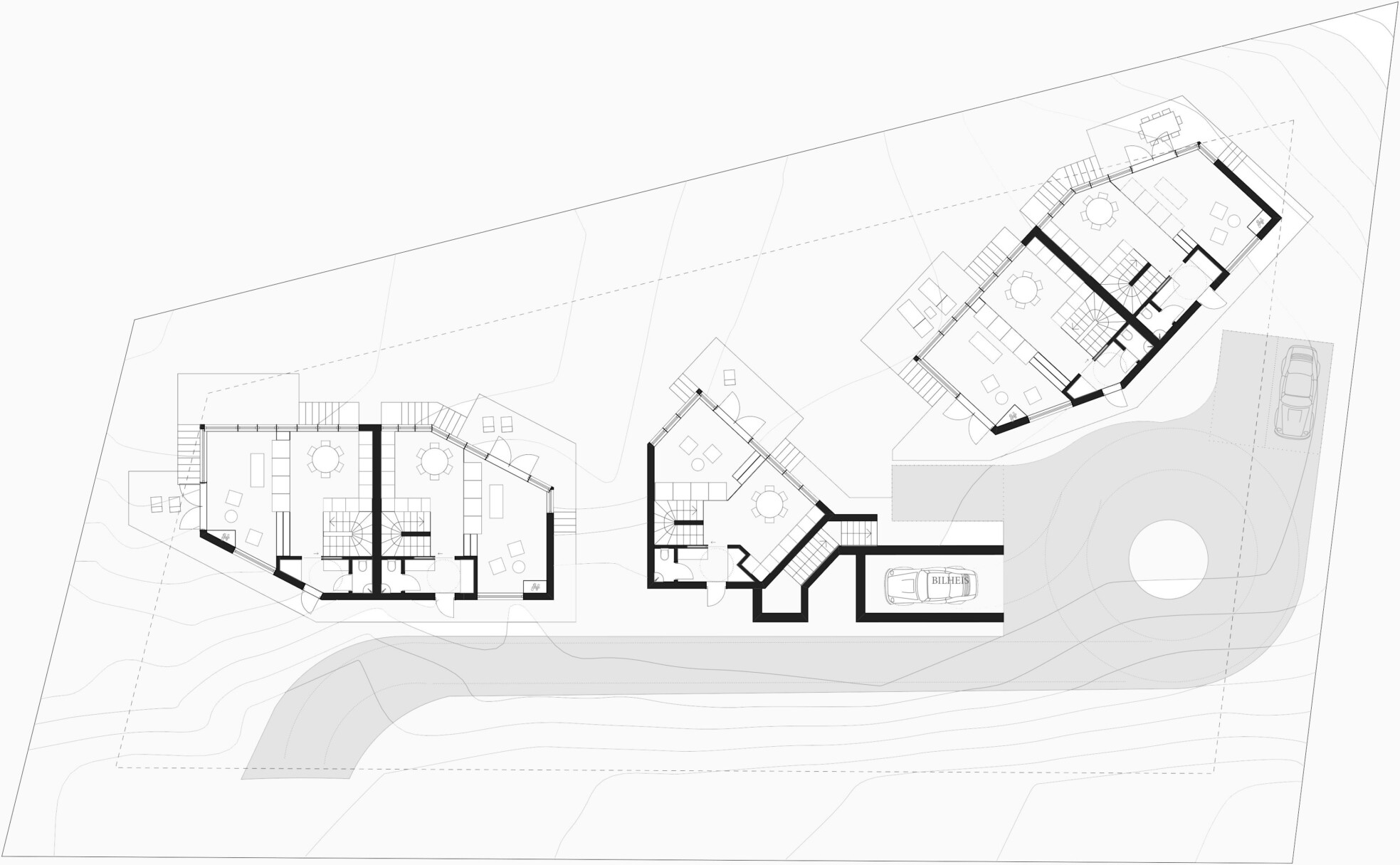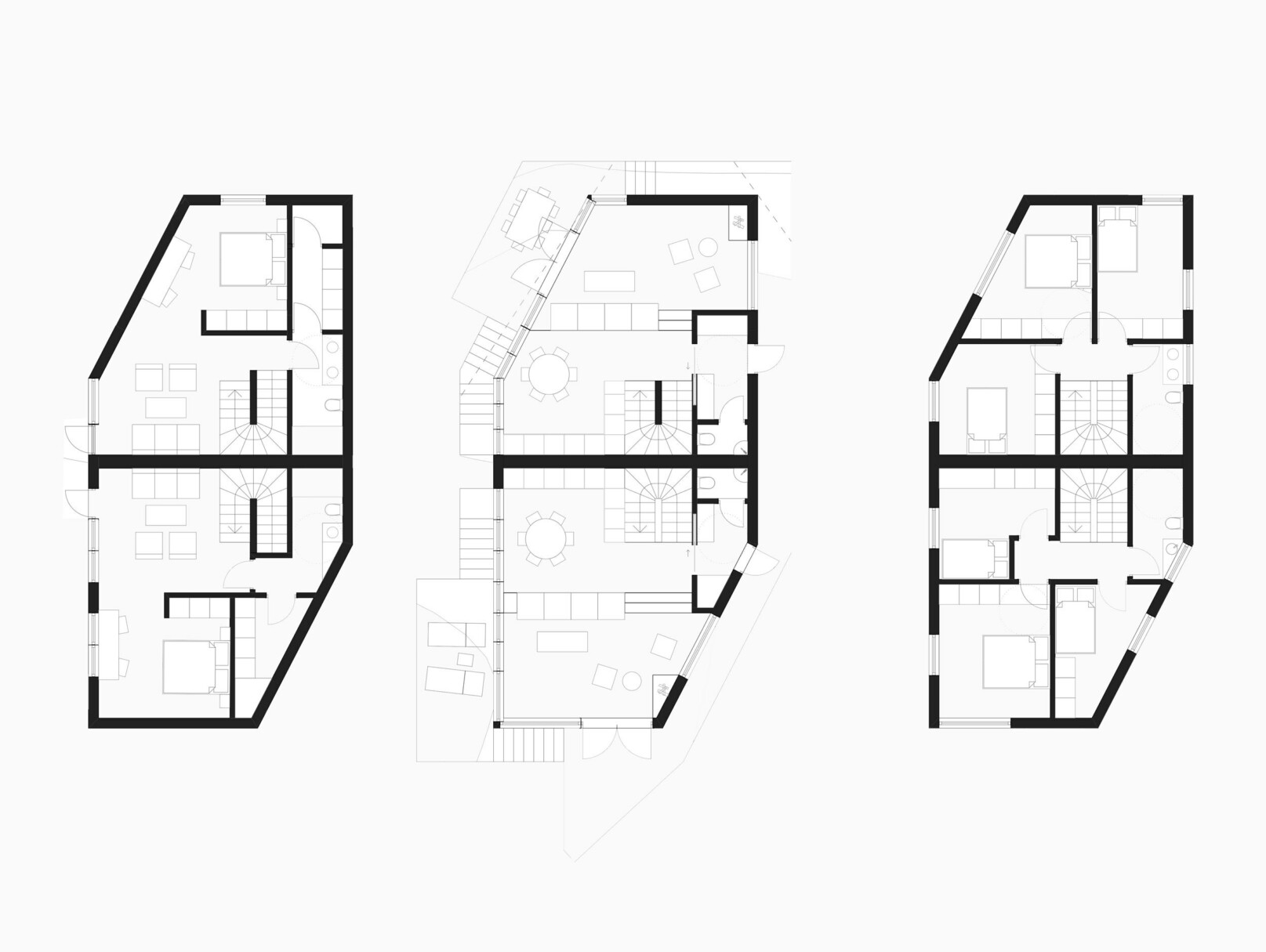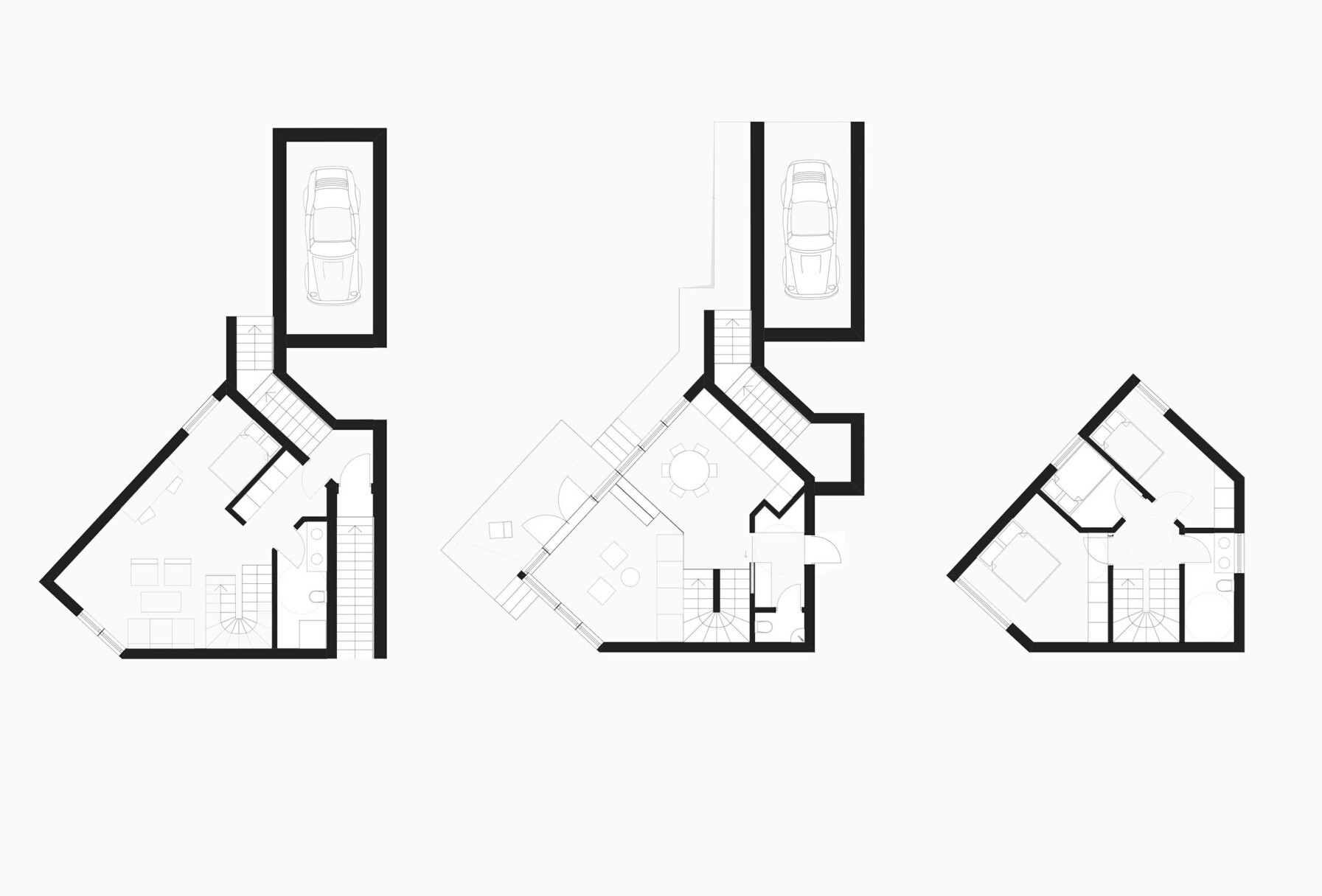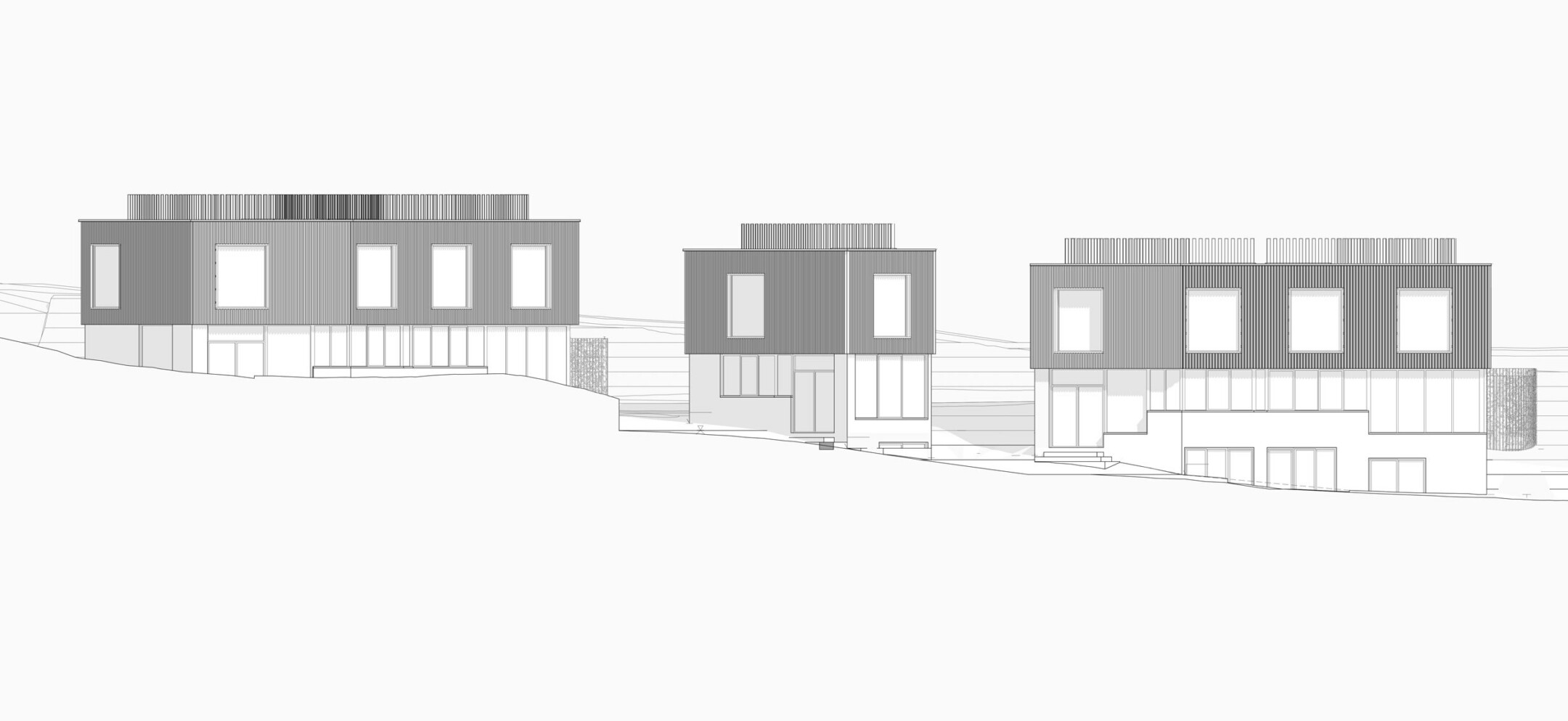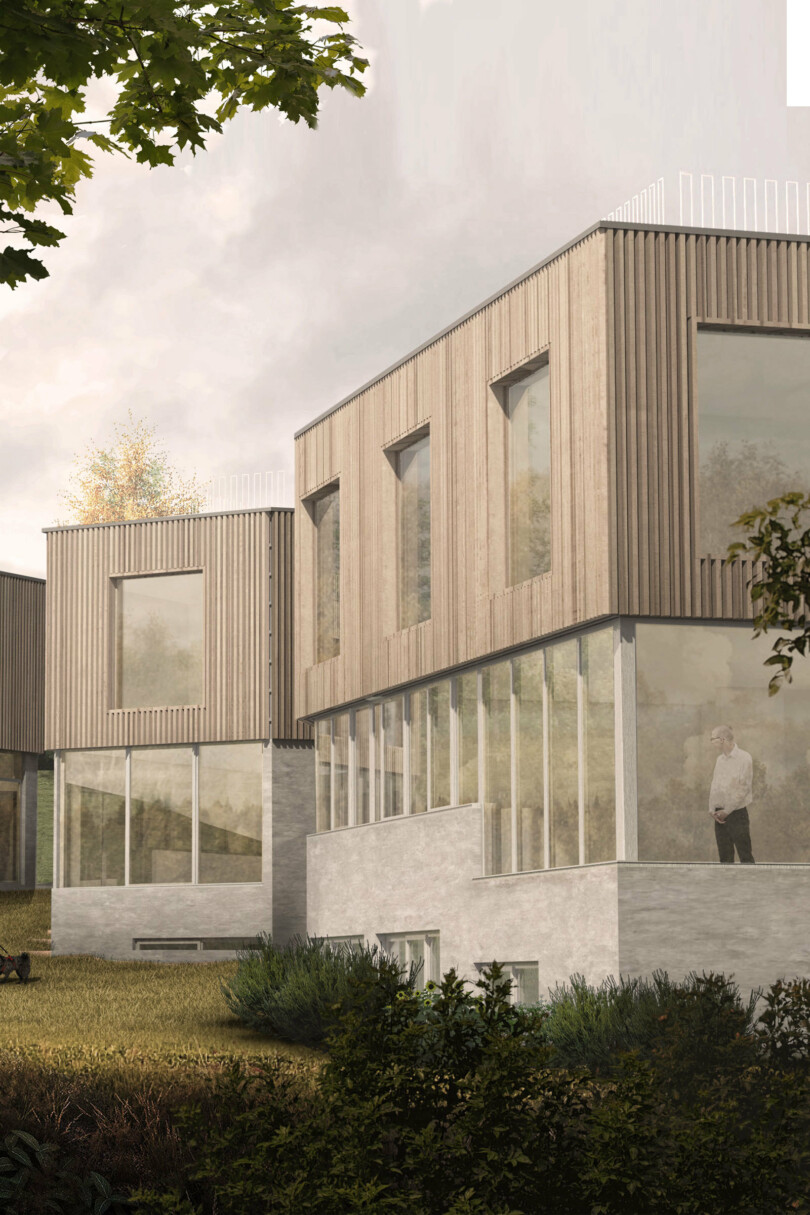 A underground water supply pipe running across the site and the sloping terrain has been a challenging factor in the design process for a scheme with five units on the site. To maintain green areas and avoid major manipulation of the terrain, the project has a car-lift down to an underground carpark. The houses open up with 2-3 stories towards a common green area in west and has a more private side to the east. The jagged shape of the houses derives from the path of the water pipe. The shape created gives different views and a great variation between the different houses. Permission granted spring 2018.